Family support and a positive mindset. Those were among the common denominators for Schuylerville High School student-athletes who were named 2021 School Winners for the Heisman High School Scholarship.
The scholarship recognizes and rewards outstanding scholar-athletes who exhibit leadership qualities in their school and community.
Schuylerville seniors Owen Sherman and Isabel Reitano-Stayer were chosen from an applicant pool of thousands of high school scholar-athletes graduating with the class of 2022. More than 5,700 students nationwide have been named School Winners in the Heisman High School Scholarship competition awarded by The Heisman Trophy Trust and Acceptance Insurance.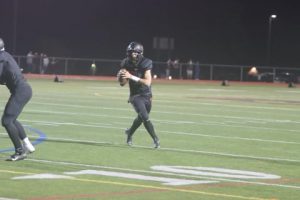 Sherman is a three-sport athlete, playing football, basketball, and baseball all four years of high school. Reitano-Stayer has been a varsity starter for the field hockey team since her freshman year, a goal she set for herself in sixth grade.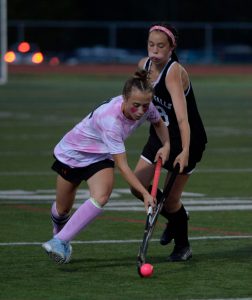 "It's really validating being named one of the Heisman School Winners," said Reitano-Stayer. "I've put a ton of work in. I play club, I do overtime with sports. I'm always trying to be better. It's nice to know the hard work pays off."
"It's big honor for sure," added Owen Sherman. "I wouldn't be where I am without my family and friends and their support. I always try to lead every day and set a good example for people in this school."
Eligibility for the Heisman Scholarship begins with maintaining a weighted GPA of 3.0 (B average) or better. Applicants also need to be proven leaders and role models within their school and community, and have participated in at least one sport in high school recognized by the International Olympic Committee in the Summer and Winter Olympic Games, the Paralympic Games or the National Federation of State High School Associations.
Both Sherman and Reitano-Stayer experienced a pause in their high school athletic careers during the onset of the COVID-19 pandemic, making the reinstatement of school sports a major highlight.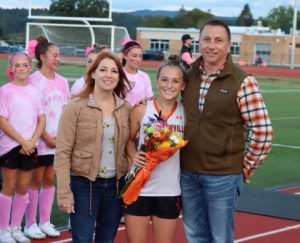 "Having a year without sports during the pandemic really hit me hard," said Reitano-Stayer. "Being able to play again and having a supportive, packed student-section this year for field hockey was amazing."
Sherman and Reitano-Stayer say they both plan to play sports at the collegiate level next year, continuing to balance academics and athletics; a feat they say is made possible by their work ethic and support from home.
Their advice to younger athletes:
"Being coachable is an important quality; it's a quality I get from my mom," said Reitano-Stayer. " You can never stop getting better."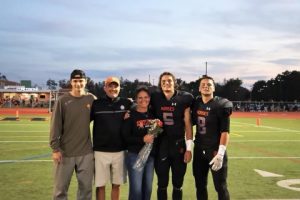 "Have a positive attitude and work hard," added Sherman. "That's the key to being successful. My mindset is to be positive every day, even if something is stressful, and feel fortunate to be able to play sports with my friends."