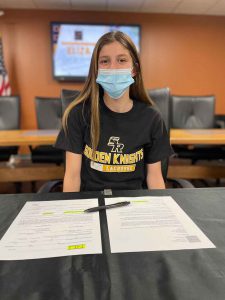 Class of 2022 senior Eliza Barton officially signed with The College of Saint Rose to play women's lacrosse during her college career. Barton has had very successful seasons at Schuylerville, with the following notable statistics:
2019: 50 goals, 25 assists
2020: No season (COVID-19)
2021: 77 goals, 9 assists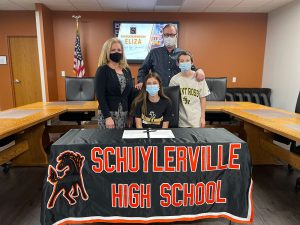 "Eliza is a tremendous lacrosse player, but she is an even better teammate," said Schuylerville High School Varsity Girls Lacrosse Coach, Erin Lloyd. "She is humble regarding her own success and is more excited to celebrate her teammates. It is an honor to watch her dedication and hard work pay off, resulting in her dream of playing at an elite level coming to fruition."
Barton will be playing varsity lacrosse for Schuylerville during the upcoming spring 2022 season to finish her high school career.