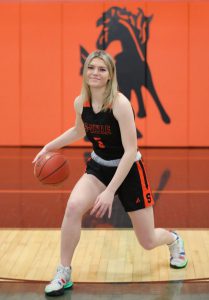 Drawing on the example set by her siblings was one of Lauren King's driving forces behind her athletic and academic success in high school. King was named a 2022 School Winner for the Heisman High School Scholarship, an award that recognizes outstanding scholar-athletes who exhibit leadership qualities in their school and community.
"I'm the youngest of three," explained King. "I have two older brothers who were great at balancing sports and academics.  I ended up playing the same sports they did in high school, and being the youngest and the only girl, I really wanted to prove myself."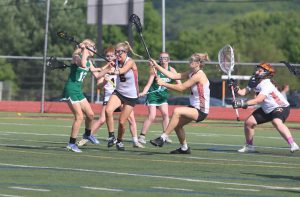 King, a three-sport athlete, played volleyball, basketball, and lacrosse as a starter. She was chosen from an applicant pool of thousands of high school scholar-athletes graduating with the class of 2023. More than 5,700 students nationwide have been named School Winners in the Heisman High School Scholarship competition awarded by The Heisman Trophy Trust and Acceptance Insurance.
Eligibility for the Heisman Scholarship begins with maintaining a weighted GPA of 3.0 (B average) or better. Applicants also need to be proven leaders and role models within their school and community, and have participated in at least one sport in high school recognized by the International Olympic Committee in the Summer and Winter Olympic Games, the Paralympic Games or the National Federation of State High School Associations.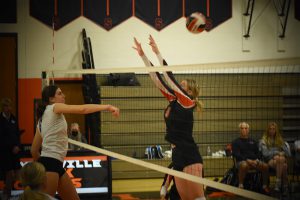 King says she plans to continue to pursue her passion for athletics in college, hoping to play at the club or collegiate level depending on where she chooses to attend school.
"I'd like to thank my parents and coaches who were a big part of my life, as well as the friends who I made along the way," said King. "All of those people combined made me into the person I am today."
Her advice to younger athletes:
"Staying organized is the best way to balance it all. Anything you commit to, work hard at it and keep doing what makes you happy."