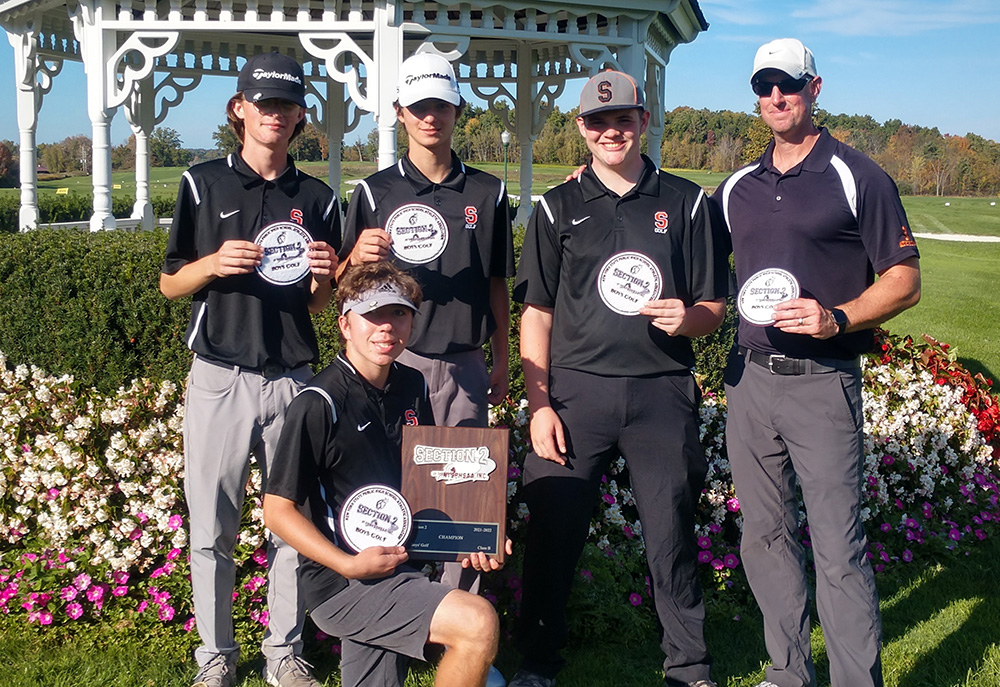 The Schuylerville 2021 golf team was named the Section 2 Class B Champions after competing at the Fairways of Halfmoon under the direction of Coach Matt Steinfort.
Team Members
Kadin Converse
Adam DeGregory
Mark Early
Jack Harshbarger
DeGregory and Harshbarger will compete on Oct. 16 at the state qualifier at the Fairways of Halfmoon. Prior to the Section 2 championship, the golf team 
clinched the Foothills Council Championship, finishing the season with a record of 12-1.