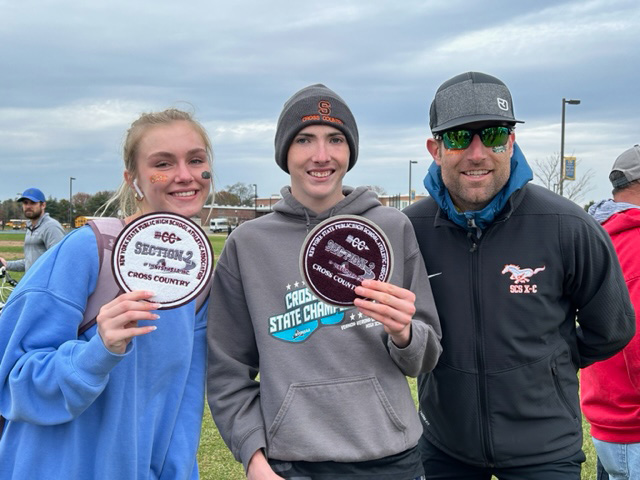 Congratulations to Schuylerville High School varsity girls cross country runner, Adeline Ballou, who won the Section 2, Class C Championship! Athlete James Lynch finished second in the Class C, Section 2 race; both Ballou and Lynch qualified for the NYSPHSAA Championship which will be held at Vernon-Verona-Sherrill High School on Nov. 11. The cross country athletes are coached by Kevin Emblidge.
Below are more team and individual highlights:
Schuylerville High School Varsity Boys Team: 4th place
Schuylerville High School Varsity Girls Team: 7th place
Gavin Winacott finished in 9th place, earning a top 10 spot in Section 2
NYSPHSAA Championship
Senior James Lynch and sophomore Adeline Ballou finished a successful cross-country season competing at the NYSPHSAA Championship, held at Vernon-Verona-Sherill High School. Lynch finished in 27th place and Ballou finished in 31st for the Class C division. Congratulations!