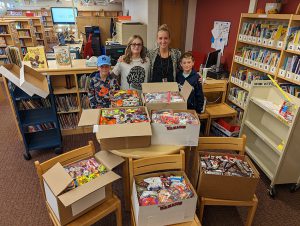 A collective effort among K-12 students and staff resulted in 350 pounds of Halloween candy mailed to the Soldiers' Angels Treats For Troops program in San Antonio, Texas.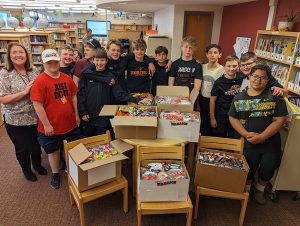 For one week, collection boxes were housed in the main entrances of the three school buildings, and each day, the candy was collected and weighed. The candy was boxed and shipped to the Shawn M. Farrell Reserve Center in Saugerties, NY. From there, it will be sorted, repackaged and then mailed to troops in the states and abroad.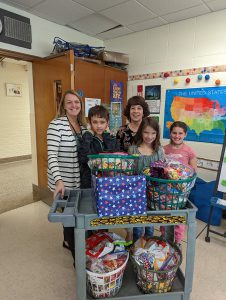 A special thank you to Mrs. Jordan's students for helping to collect, weigh and package the candy for mailing. PEP and Effective Schools provided the funds to mail the candy to the Treats for Troops warehouse. 
Soldier's Angels is a national nonprofit organization that provides aid and comfort to the men and women in the military. The Treats for Troops program allows communities and schools to collect leftover candy from Halloween to be sent to those serving in the military, home and abroad.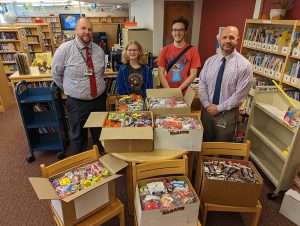 A big thank you to our Schuylerville community, students, and staff for their donations, and Rae Lynn Gonyea for her coordination of the effort!