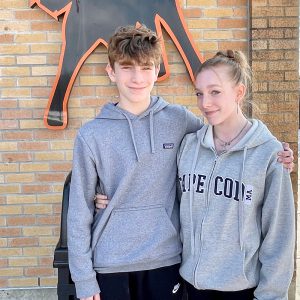 As the invasion of Ukraine continues, the need for humanitarian aid grows for refugees who have fled their country. For Schuylerville students Abigail and Michael Becker, one of their daily focuses is the safety of their family overseas. The Beckers were born in Odessa, Ukraine and have dual citizenship. At five and three years old, Abigail and Michael moved from Ukraine to New York, but have made visits through the years to see their family in Kyiv. Their family's lives immediately changed when the invasion began.
The Beckers' grandmother left Kyiv on March 9 by bus, with many other women and children who are evacuating to western Ukraine or refugee camps on the border of Poland. Their uncle was able to send his wife and two young daughters to Germany March 3, but is staying in Kyiv, fighting, protecting the streets, and working with local volunteer groups to rescue people who are under attack. The need for aid and supplies is growing by the day. The Becker students reached out to their principals to talk about a humanitarian aid drive in their schools.
"Time is of the essence," said the Beckers' mother, Tania. "Thousands of women and children are arriving in refugee camps at the Poland-Ukraine border and the cities in western Ukraine daily."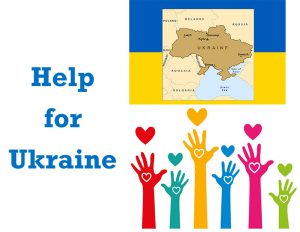 Schuylerville CSD will be holding a K-12 humanitarian aid drive for Ukraine Monday, March 14 through Friday, March 18. Click here for a list of items that are most needed; currently, food or clothes cannot be shipped, only medical/baby/sleeping supplies. Schuylerville students can bring the items to their school lobbies to drop off throughout the week; if items are too big, families are welcome to drop them off as well.
The Beckers will transport the donations to the St. Nicholas Ukrainian Catholic Church in Watervliet; from there the items will be packed and shipped to the refugee camps at the Poland-Ukraine border, as well as to cities in western Ukraine.
"Our whole family greatly appreciates the kindness and openness to the idea of collecting donations for the Ukrainian people," said Tania Becker. "What is happening in Ukraine is heartbreaking and we appreciate all of the care and effort."