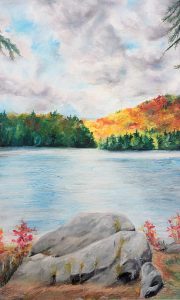 Schuylerville High School students Meghan Cowles and Miranda Mash will be featured in the 2023 Saratoga Arts All-Stars Exhibition, a professional gallery featuring artwork from schools in Saratoga, Fulton, and Montgomery counties. The work will be on public display at Saratoga Arts' main gallery space at 320 Broadway in downtown Saratoga Springs January 13-February 4.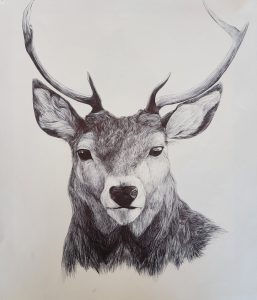 Cowles' pieces "Buck" and "Adirondacks" were selected, in addition to Mash's "Cougar."
Cowles and Mash are both students of Schuylerville High School art teacher Kirt Winslow. Congratulations!