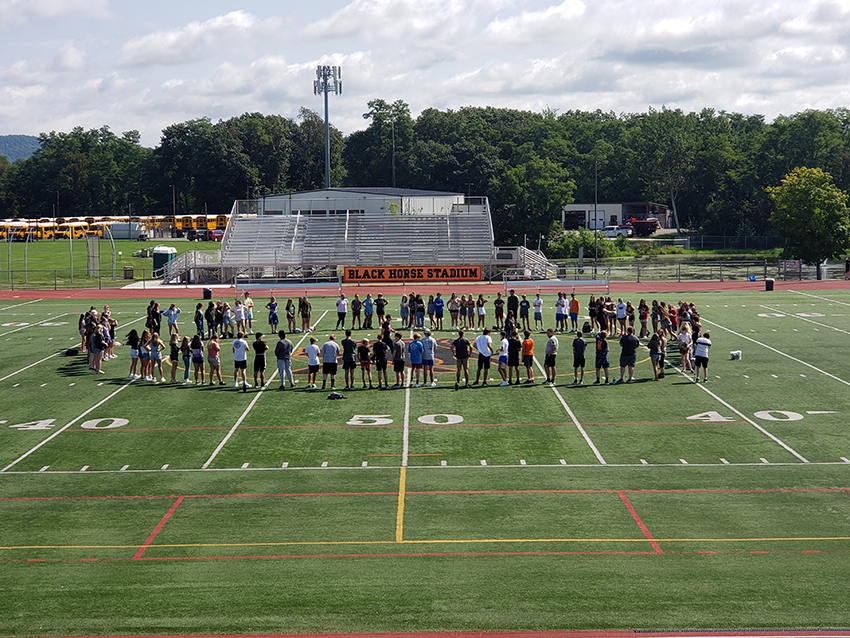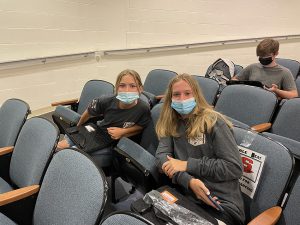 Before officially walking through the doors of Schuylerville High School as freshman students, members of the Class of 2025 had an opportunity this summer to visit the building and meet some of their upperclassmen peers.
The annual freshman transition event is a full-day program, designed to jumpstart students' high school experiences in a positive, fun way.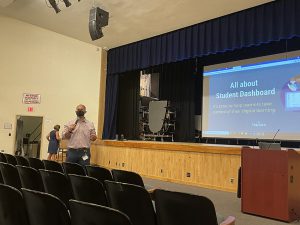 Students toured the building, set-up their lockers, were provided their Chromebooks and then  introduced to the Hapara Dashboard, a helpful digital organization program. 
The event also included a visit from Sweethearts & Heroes, a national program that aims to educate youth on the impact of bullying, build empathy and compassion, and develop young leaders. Students in grades 10-12 assisted the Sweethearts & Heroes team in a variety of hands-on and group activities focused on important social and emotional skills.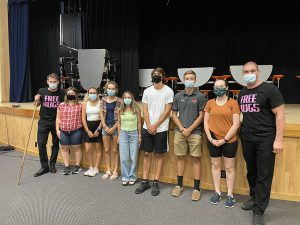 In its tenth year, the Sweethearts & Heroes presentation focuses on "empathy fitness" and H.O.P.E. (Hold On Possibilities Exist). Co-founder Tom Murphy presents what he calls, "the stop, drop and roll of bullying" message, alongside Rick Yarosh, a retired sergeant with the U.S. Army. Their message centers around overcoming adversity.
"Just talking about awareness doesn't fix anything," said Murphy. "What separates us from other anti-bullying presentations and projects is that we have the plan to curb and even stop bullying in your school, or wherever it exists for you. But we go beyond bullying. We are about humanity, giving H.O.P.E. to the hopeless and making the world a better place."
"We invited Sweethearts and Heroes to be part of our program, because we know that this year in particular, there will be many pieces needed to help our students successfully transition back to full, in-person learning," added High School Principal James Ducharme. "We want to establish a strong, positive foundation for our students as they build new relationships with our high school staff."
Schuylerville High School seniors trained with Murphy for a new component of Sweethearts & Heroes: CIRCLE — which is based on the ancient ritual of sitting in a circle to communicate. (For more on CIRCLE, click here: https://youtu.be/C2-DEwtbBOw.)
Murphy's CIRCLE co-presenter was Pat Fish, who watched Sweethearts & Heroes as a middle school student in South Glens Falls, N.Y., a decade ago. Murphy and Fish observed and guided the Schuylerville seniors, who then conducted their own CIRCLE with incoming freshmen.
"It is about building a support network," said Murphy. "If students are struggling with social and emotional obstacles this year, they will have the resources necessary to manage those struggles."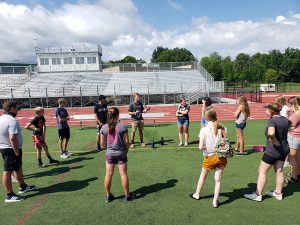 "It was really fun getting to know all of the freshman," said senior Ryan Dow. "They were awesome and did an amazing job. It was great seeing them get more comfortable with each other, get comfortable with us, and have fun."
"I became more comfortable as a leader," added senior Owen Sherman."I'm thankful to be able to be a good role model for them."
In his closing remarks, Principal Ducharme reflected on the opportunities ahead of the newest members of Schuylerville High School, encouraging them to enjoy their high school experience.
"The first day of school will be one of the ones I look forward to the most," said Principal Ducharme. "We will have every student in grades 9-12 in this building for the first time in a year and a half. It's a great thing to have."