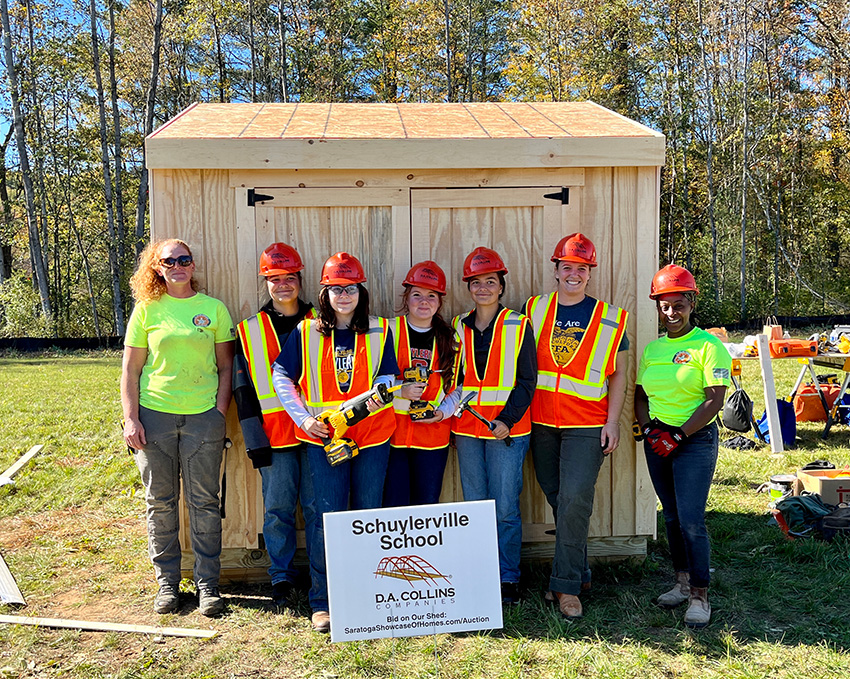 Four Schuylerville High School students participated in the Saratoga Showcase of Homes Female-Student Shed Building Event, a day focused on not only spotlighting women in trades, but the expansive opportunities the construction industry has to offer.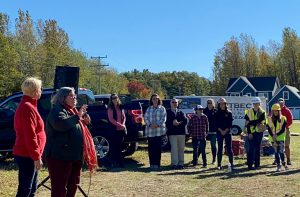 9th and 10th grade students from six area high schools rolled up their sleeves and got to work, each team tasked with building a shed in just one day! The event began with a Career and Technical Education (CTE) graduate's testimonial about her experience as a young professional in the trades, followed by a welcome from New York State Assemblywoman Carrie Woerner. Each shed-building project was led by area females in the building industry and supported by local construction professionals.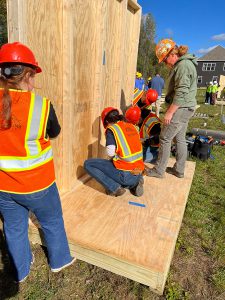 Schuylerville sophomores Pilar and Petra Gamage, along with junior Emilee Archer and senior Nicole Barber, were paired with two female project leads/builders from D.A. Collins Construction Co. Agriculture teacher Carlyn Miller was also part of the team as a Schuylerville High School faculty member.
"It was really amazing to start the day with a pile of wood and finish the day taking a picture in front of a completed shed," she said.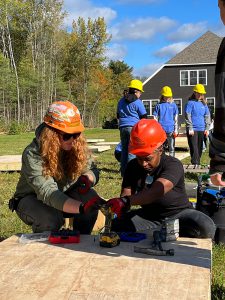 Miller said the Schuylerville students all arrived with varying abilities and backgrounds, but in the end, all contributed to building a 4 x 8 garden shed in just one day. Students used a plethora of construction tools and materials for the build, and learned about the multi-layered process of a construction project.
"I think the most important part of the event was showing our students just how many jobs are involved in construction trades and trades in general," said Miller. "Build sites are not just made up of carpenters. There are project managers, engineers, HVAC specialists, and designers, just to name a few. Everyone was there to get the job done in the most efficient way possible. It was a really empowering experience."  
In addition to D.A. Collins, other local construction professionals that were part of the event included: 
Teakwood Builders

LeChase Construction

Whitbeck Construction

Hoosick Valley Contractors

Witt Construction
The completed sheds were auctioned off online, with proceeds distributed between Rebuilding Together Saratoga County, Saratoga County Habitat for Humanity & Workforce Development Coalition.