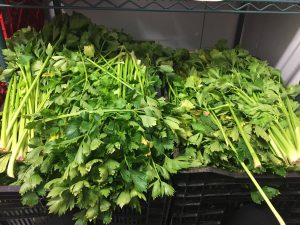 As National Farm to School Month kicks off, Schuylerville Central School District continues its strong partnership with local farms and businesses. In October alone, Schuylerville students will have locally grown or locally produced meal options on breakfast and lunch menus from seven New York State farms. 
Old Saratoga Maple: Syrup

King Brother's Dairy: Ice cream 

Wertman Farms-Melrose NY

: H

omemade Kale chips 

Pitney Meadows Community Farm (Saratoga): Sweet potatoes

Stewart's Shops: Milk 

Thomas Poultry Farm (Schuylerville): Eggs

Saratoga Apple: Apples

Upstate Farms (Buffalo): String Cheese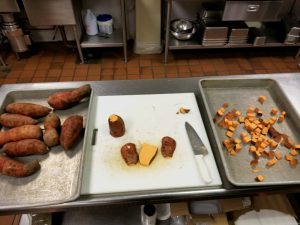 The district has been actively participating in the New York State Farm-to-School Program for more than ten years, a program that was created to connect schools with local farms and food producers to strengthen local agriculture, improve student health, and promote regional food systems awareness. In addition, Schuylerville is the recipient of a Farm-to-School project grant channeled through Cornell Cooperative Extension of Saratoga County. The grant will pay for a new greenhouse at Pitney Meadows Farm to grow tomatoes, lettuce and other crops beyond the regular growing season. 
"Schuylerville has a long standing tradition of working with local farmers and producers," said Food Services Manager Sarah Keen. "Over the past two to three years, we have greatly increased our local purchasing to the point where about 30% of the district's food budget is spent on items grown in New York."
Whether learning on-campus or remotely, all Schuylerville students have access to the locally grown/produced meals. Grab and go options will have farm-to-school aspects incorporated into the grocery bags that are available to be taken home weekly by remote or hybrid students.
"We have so much agriculture right here in Saratoga County and New York State," said Keen. "Purchasing locally is a priority for the district. I'm thrilled that so many farms want to sell us their products and I can't wait to see the program continue to grow."