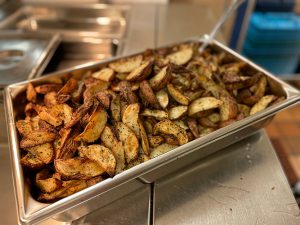 For the third straight year, the Schuylerville Central School District qualified for the 30% New York State Initiative.  Under this competitive program, schools that purchase at least 30% of their lunch foods from within New York qualify for additional state funding for their farm to school program. Local products served the first two days of school included:
Tacos made with NY beef

Apples

Peaches

Broccoli

Peppers

Lettuce

Tomatoes

Stewart's milk

NY roasted potatoes

Egg salad sandwiches (eggs from Thomas Poultry Farm in Schuylerville)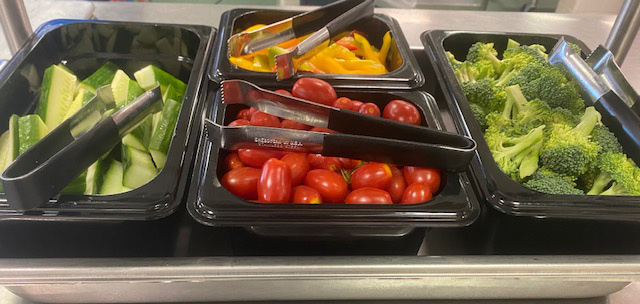 "Schuylerville has a long standing tradition of working with local farmers and producers in Saratoga County and New York State," said Food Services Manager Sarah Keen. "Purchasing locally continues to be a priority for the district. It's wonderful that our students benefit from the local partnerships with great menu options each week."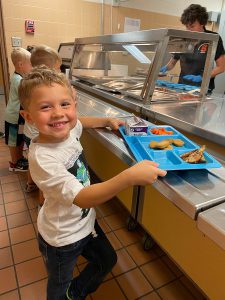 The district has been actively participating in the New York State Farm-to-School Program for more than a decade, a program that was created to connect schools with local farms and food producers to strengthen local agriculture, improve student health, and promote regional food systems awareness.