It's been five months since Schuylerville Middle School kicked off its positive school culture campaign, focused on positivity, unity, kindness, and connection. It's a comprehensive effort spanning all aspects of the school day, from recognizing and rewarding positive behaviors, to giving students the tools they need to understand and manage stress. Principal Katie Elsworth says the middle years are a crucial time to teach children about the importance of good physical and mental health and how it relates to their academic success.
"We are giving our students opportunities to reflect on and create strategies for very important skills, including time management, how to foster healthy and positive social relationships, and how to recognize potential negative stressors," said Elsworth. "It's our goal for students to look at their overall school day with a balanced approach that prioritizes all aspects of their health."
Physical & Mental Health Awareness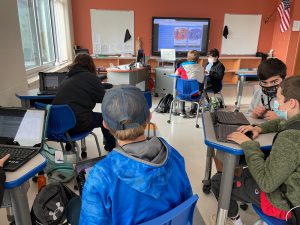 Starting in September of this school year, all seventh grade students were enrolled in a physical and mental health awareness course. The design and purpose of the new program is to give students life-long skills and techniques to help them lead a healthy and successful life.
Students discuss self and social awareness, responsible decision making, fitness, nutrition, sleep and laughter, and how all of those elements directly affect physical and mental health.
"One of the best things I've learned so far is that it's normal to feel the things we do," said seventh grade student Ava Contois. "We are changing and developing, and knowing how our bodies naturally react in certain situations is really helpful."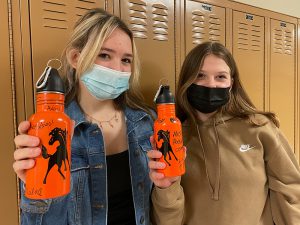 Part of the curriculum focuses on teaching students about roadblocks throughout one's day that could lead to conflict, and what happens when people find themselves in a negative, overwhelmed vortex of emotion. The physical and mental awareness class also allows students to study how food choices, exercise, water intake and sleep can affect an overall mindset and academic performance.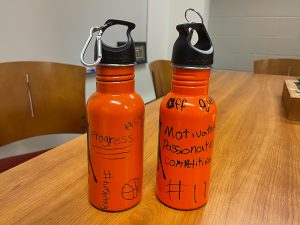 Students are encouraged to take time to learn positive self-talk  and how to reframe unhelpful thoughts. Water bottles were distributed to students to promote hydration, with many middle schoolers writing optimistic words on the bottles.
"Our teacher gives us a lot of ways to help ease our minds," said student Charles Barton. "When we learned about roadblocks, we connected our lives to what we were talking about."
"We are starting to find out who we are," added student Calli Barber. "Our teacher makes sure we voice our opinions and makes sure we are heard." 
Gotcha! Tickets Program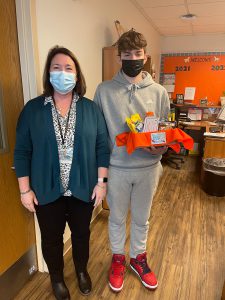 Another new initiative is the Gotcha! Tickets Program, where teachers simply catch kids doing great things. Every time a student is "caught," they enter a ticket into a monthly prize drawing. The goal each month is for the "in the moment" behaviors to become customary as the year goes on.

"Gotcha! Tickets recognize positive behaviors no matter what the size," said Middle School Assistant Principal Maddie Wright. "Our goal is to have students model positive behavior for other students. We hope these "caught" moments become habits that our students carry with them into high school and eventually adulthood."
Gotcha! Tickets Monthly Drawing Winners
October: Ethan Warner (grade 7) & Ajahnae Reed (grade 6)

November:

Aryanna Woodcock (grade 7)

December: Kyle Rouse (grade 8)

January: Maria Cristina Torres-Guzman (grade 7)