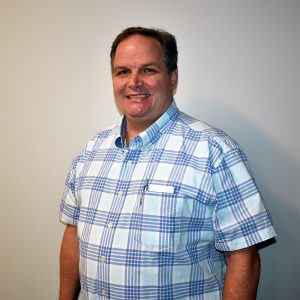 During its 2022-23 organizational meeting on July 1, the Schuylerville Board of Education appointed Jim Burkett to serve as a member of the Board, filling the vacancy resulting from the resignation of Matthias Donnelly. Mr. Burkett will serve the remainder of Mr. Donnelly's term (one year) until the next annual election of board members in May, 2023. The district and Board thanks Mr. Donnelly for his time, dedication, and four years of service.
Burkett is a Principal with Bartlett, Pontiff, Stewart & Rhoades P.C. Attorneys at Law in Glens Falls. He has been practicing law in the community for more than 25 years, specifically in the area of estate planning and elder law. Burkett also speaks regularly to area senior groups regarding long-term care, advanced directives, and Medicaid matters.
Burkett is a member of the Warren County and New York State Bar Associations, and is also a prior Director of The Estate Planning Council of Eastern New York. He currently serves on the Board of Directors of the Adirondack Samaritan Counseling Center, the Greater Adirondack Home Aides, and the Hyde Collection in Glens Falls.
Burkett's legal education was at Albany Law School of Union University, where he received his J.D. magna cum laude in 1991. He was admitted to the New York State Bar in 1992, joined the firm in 1993, and has been a principal since 2004. Prior, Burkett was an Appellate Court Attorney, New York State Supreme Court, Appellate Division, Third Department (1991-1993).
Burkett was previously elected to the Schuylerville CSD Board of Education on July 1, 2007 and served a five-year term through June 30, 2012. He and his wife Susan have two children who graduated from the district (Classes of 2013 and 2016), both of whom are Doctors of Pharmacy. Burkett lives at 7 Forest Way in Gansevoort.