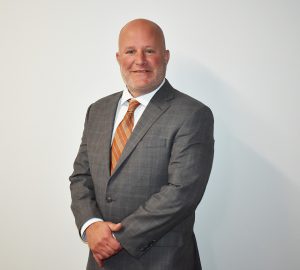 The Schuylerville Central School District Board of Education is pleased to announce its intent to appoint Gregg Barthelmas as Superintendent of Schools during the April 11 Board of Education meeting. Barthelmas currently serves as the district's Director of Pupil Personnel Services.  
At the beginning of February, the Schuylerville CSD Board of Education began its official search for a superintendent through an internal posting. James Dexter, District Superintendent of the WSWHE Supervisory District, sent an application to six Schuylerville CSD employees who hold an SDL certification (School District Leader) or SDA certification (School District Administrator), the qualification needed for a superintendency. Mr. Dexter received one application from Mr. Barthelmas, who was subsequently interviewed by the Board of Education, as well as two advisory committees composed of parents, community members, faculty, administrators, staff, and students. Prior to making its decision that Mr. Barthelmas was the successful internal candidate for the superintendency, Board members received feedback from both advisory committees and reviewed more than 1,000 community surveys to help understand the school community's vision of its next leader.
"While Gregg will be new to the superintendency, he is not new to Schuylerville, having spent 23 of his 24 years in public education in this school district," said Michael Bodnar, Board of Education President. "Gregg has worked tirelessly throughout his tenure in Schuylerville and is widely known throughout the district as a respected, passionate, and collaborative leader, who never allows the focus to drift away from where it belongs—the best interests of all students.  Over the past few years, he has continued to thrive when given increased responsibilities involving complex issues, while maintaining his strong ability to help people reach their potential.  We are proud of the manner in which the process was carried out over the past few months and are grateful to all who submitted their feedback and participated in the process."
"At the beginning of the search, the Board indicated to me that the internal search must be rigorous in nature to ensure that they got this right," said WSWHE BOCES District Superintendent James Dexter, who coordinated the search on behalf of the district. "The Board put together a comprehensive interview process involving themselves and two advisory committees. Both committees were asked to conduct interviews and provide direct and honest feedback to the Board. This process provided the Board with the information they needed to make a sound decision."
The Board is offering Barthelmas an initial salary of $167,000; his contract will run through June 30, 2026. He is expected to begin his duties as Deputy Superintendent on September 1, 2022 and as Superintendent on Oct. 1, 2022. Barthelmas will replace Superintendent Dr. Ryan Sherman, who is departing the district after more than 12 years of service and accepted a position as an executive director for a non-profit corporation.
Mr. Barthelmas began his career with the Schuylerville Central School District in 1998 as a special education teacher, working with Life Skills students. During his tenure, he has served as a consultant special education teacher in the middle school and the grades 7-12 Dean of Students. In 2007, he was promoted to an administrator as the Jr./Sr. High School Assistant Principal, and in 2010 was named the Elementary School Principal, a position he held for nine years. In 2019, Barthelmas became the district's Director of Pupil Personnel Services, the role he currently holds.
"It was an unbelievable moment for me when I received the phone call from Mr. Bodnar, offering me the superintendency," said Barthelmas. "I love Schuylerville. This district has been really good to me, from the Board of Education and administrative team, to the staff and students. I am thankful to be able to continue to build relationships in a district that already has an excellent academic program and is fiscally sound. I'd like to thank everyone for their unending support throughout this process. The people are one of the things that makes this place so special to me after 23 years. I look forward to continuing to enhance the incredible level of education we provide in Schuylerville."
Barthelmas earned a Bachelor of Science in special education and a Master of Arts in reading at the College of St. Rose and completed a graduate studies program in educational administration from MCLA. Barthelmas holds three NYS certifications: School District Administrator, Reading K-12 and Special Education K-12. He also successfully completed the Future Superintendents Academy at New York State Council of School Superintendents (NYSCOSS) in 2018. Barthelmas is a member of the National Association of Secondary Principals, Association for Supervision and Curriculum Development, School Administrators Association of New York State, and Council for Exceptional Children.
Gregg and his wife Amy live in Gansevoort and have three children in grades 7, 10 and 12. Outside of work, Gregg enjoys traveling, spending time outdoors, and being with his family as an active participant in his children's extracurricular athletics and activities.