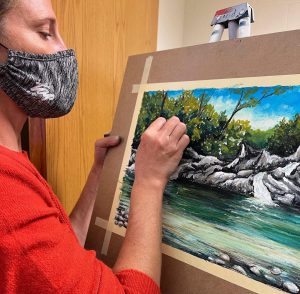 Local muralist and artist, Kendra Farstad, donated a day to Schuylerville High School, spending it with students in Kirt Winslow's Studio in Drawing classes. Farstad led an oil pastel demonstration, working in the classroom throughout the whole day so students were able to see an artist work in real-time. 
Throughout the school year, the Studio in Drawing course explores the different techniques, styles, and mediums involved with drawing. Students are exposed to a variety of cultures, artists, and artistic movements, with a strong emphasis on color theory, elements of art, and principles of design.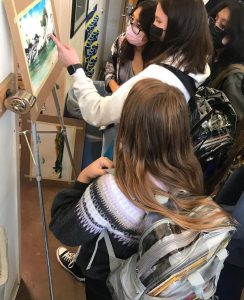 Students work with a wide range of mediums in the field of drawing including oil pastel landscapes, which Farstad's visit centered around. She completed two landscapes by the end of the visit, which were raffled off to two students.