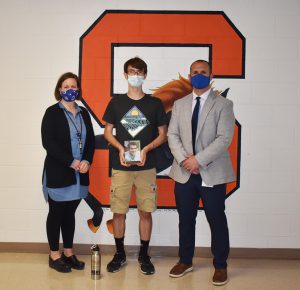 The Post Star's Teen Excellence Awards identify high school students who demonstrate individual growth, leadership development, and serve as exceptional role models in their communities. These individuals also embody a significant level of innovation, leadership and achievement that goes beyond academics and athletics. Congratulations to Schuylerville High School senior, Cameron Wian, who was selected by the Post Star as a 2021 recipient!
"I feel honored to receive this recognition," said Wian. "I have looked up to and been inspired by many of the past recipients. To be part of this group of individuals is amazing."
Click here to see the full list of honorees.