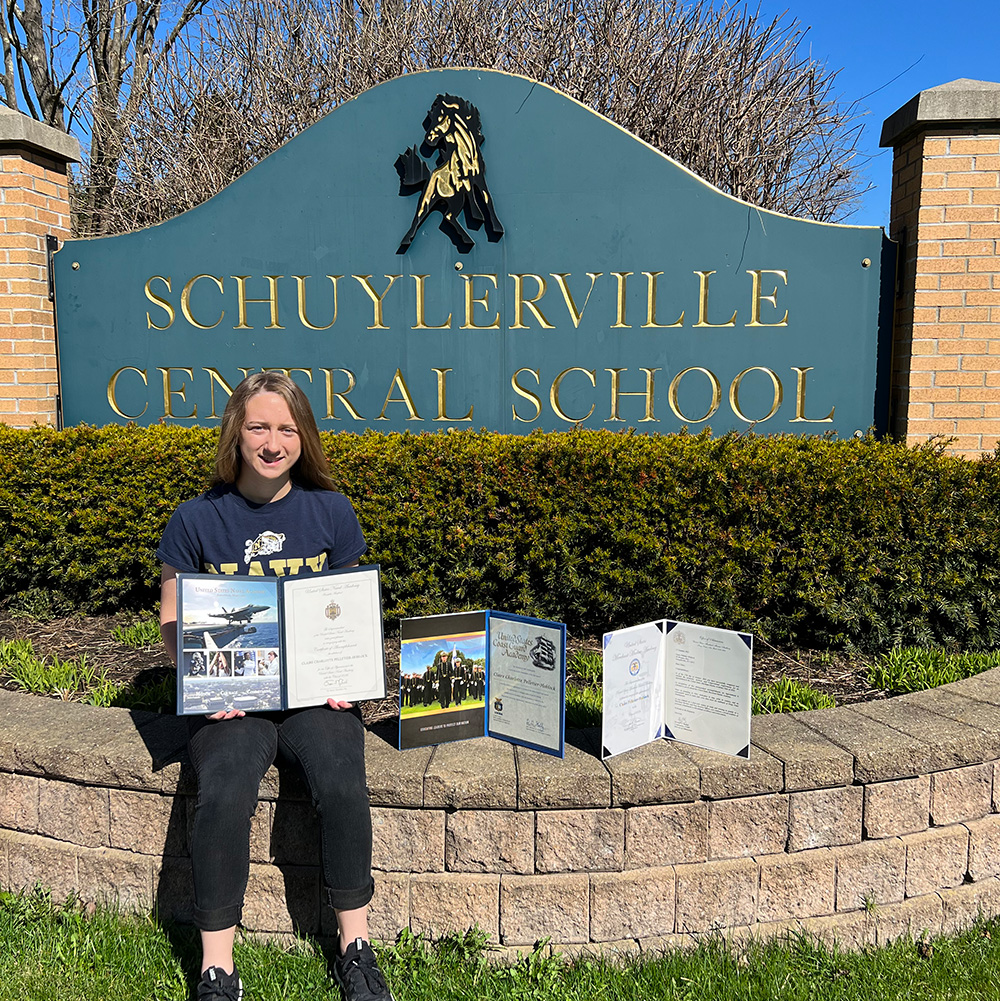 Claire Pelletier-Hoblock was sitting in her electricity lab class at SUNY Adirondack when she happened to scroll through her application portal for the United States Naval Academy and saw three letters, LOA: "letter of assurance." 15 minutes later, Pelletier-Hoblock received a call from Congresswoman Elise Stefanik, informing her that she had been accepted. Pelletier-Hoblock said she started to cry.
"I'm so excited," she said. "My dream is coming true."
Pelletier-Hoblock started researching the naval academy when she was in 8th grade. But with only a seven percent acceptance rate, she knew it wasn't a guarantee. Pelletier-Hoblock applied to a total of three branches of the United States military: the Merchant Marine, Coast Guard and Naval Academies. She ended up being accepted into all three.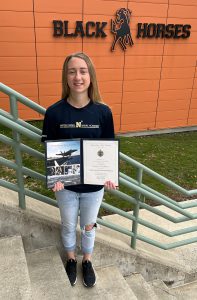 In addition to passing physical and medical exams for all of the academies, Pelletier-Hoblock also received congressional nominations. Her sights set on serving as an officer in the Navy, Pelletier-Hoblock begins her journey four days after she graduates from high school.
"June 29 I leave for Annapolis, Maryland, and I begin boot camp for officers June 30. All I can bring is a gallon-size ziplock bag of personal supplies."
Pelletier-Hoblock's academic year will begin in early August. She'll spend four years earning her college degree, followed by a minimum of six years of service as an officer.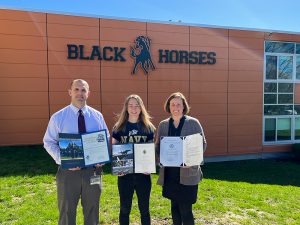 "It will definitely be my honor to represent our congressional district, NY-21, said Pelletier-Hoblock. "Also, as one of the only females from Schuylerville schools who has pursued attending a military academy, I hope to inspire and serve as a role model for other students in the future, who might not know this path is as an option."