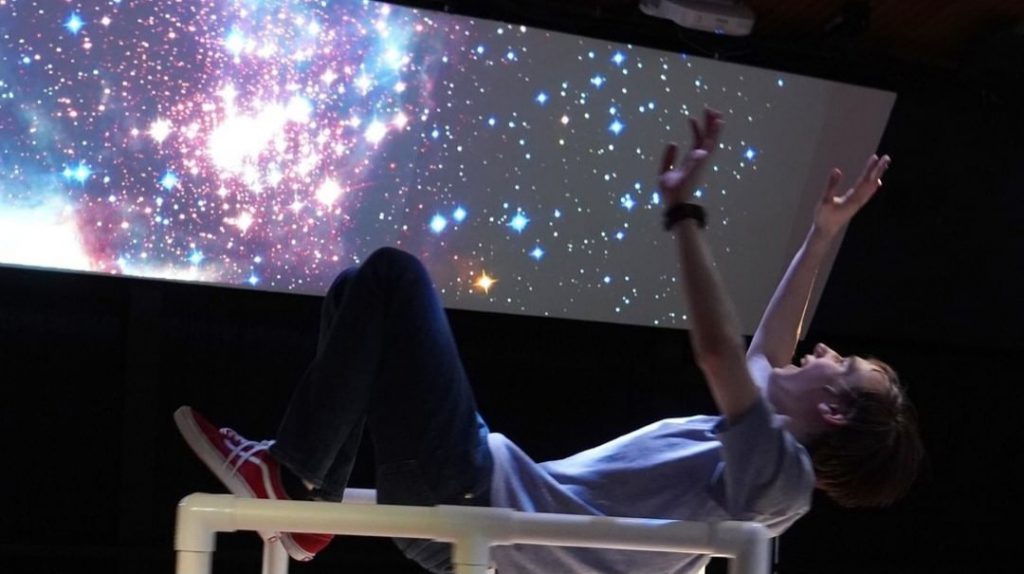 Chris Buettner's lead role in "The Curious Incident of the Dog in the Night-Time" has been two years in the making. He was originally cast in the show in February of 2020, but when the pandemic began, the show was put on hold. Buettner, now a junior at Schuylerville High School, has reunited with two-thirds of the original cast that was still available to perform the production presented by Home Made Theater in Saratoga Springs.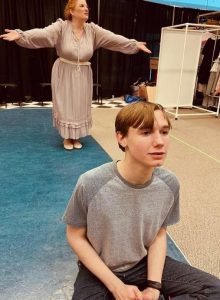 Buettner is cast as "Christopher", a 15-year-old autistic and anxious teenager from England, who finds a deceased dog and tries to solve the mystery of who killed the dog. Along the way he is forced to learn and deal with a lot of secrets from his parents and goes on an adventure on his own. 
Buettner says before he was even cast, he spent a lot of time working with special education students at Schuylerville. Once the role of Christopher came to be, Buettner says his time with those students became even more meaningful.
"They helped me out a lot with what it's like to live with autism or a sensory-processing disorder," explained Buettner. "I was able to take what I learned and put it into the character of Christopher that I created in my own mind."
Buettner says while the character he plays has a disability, he makes sure that it's not the sole focus.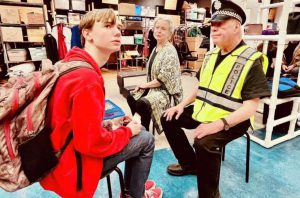 "He's autistic, but that's not the definition of who he is," says Buettner. "Christopher is a kid who loves science, a kid who loves math, a kid who loves animals. He is not his autism. He is what he loves, even though he is autisic. And I really take that into account."
Buettner is just as involved in the arts at Schuylerville as he is outside the school day. He was the lead in this year's high school drama club production, The Legend of Sleepy Hollow, is a member of Select Chorus and Chorus, and studies Music Theory. Buettner also spends time in Schuylerville's adaptive music classes. He intends on pursuing his theatrical ambitions in college.
"Performing is only ten percent talent," said Buettner. "The rest is putting yourself into it, learning about yourself and the character, and learning what you can and cannot do. That's what's really important." 
Performances will be held Friday, May 20 (7:30 p.m.) and Sunday, May 22 (2:00 and 7:30 p.m.) at Saratoga Arts (320 Broadway in Saratoga Springs.) The 7:30 performance on May 22 will be a sensory-friendly performance with modifications to accommodate those susceptible to sensory overstimulation.