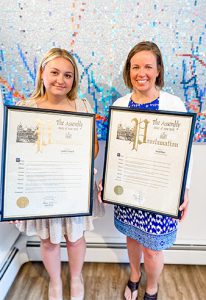 Both a Schuylerville student and staff member were among the honorees during Assemblywoman Carrie Woerner's 2022 Women of Distinction Awards Ceremony. The program was created by Woerner in an effort to recognize women in Saratoga and Washington counties who go above and beyond to make a positive difference in the lives of others. Schuylerville High School senior Aubrey French (nominated by Jessica Niles) and Schuylerville High School Counselor Sarah Rust (nominated by Claire Pelletier-Hoblock) were two of the 11 people honored.
During the awards ceremony, Aubrey French was recognized for her outstanding commitment to service and volunteerism at Glens Falls Hospital & St. Peter's Hospital, all while maintaining academic honors and participating in various extracurricular activities at Schuylerville.  
Sarah Rust was honored and recognized for her commitment to her students. Rust's nominator, Claire Pelletier-Hoblock, highlighted the support and guidance she received during the application process to three military academies.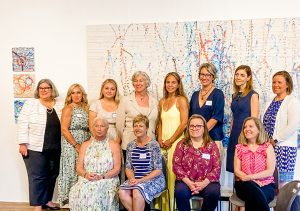 French and Rust were honored among a group of female professionals who were noted as having exceptional character and giving spirits, as well as being dedicated to the good of the community.