VIDEO: Take a tour of the capital project addition and hear from students and teachers about the new spaces.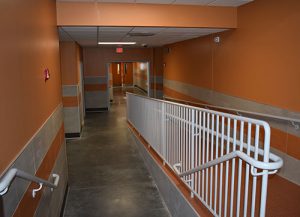 As the calendar turned to 2020, several new spaces in Schuylerville High School turned over as well, from active construction zones to polished, new learning spaces. To date, about 50 percent of the district's capital project approved by voters in 2016 has been completed.
"The capital project remains on time and on budget," said Superintendent Ryan Sherman, Ed.D. "We are regularly working with our construction management and architecture team to ensure the district's vision for these new spaces comes to fruition."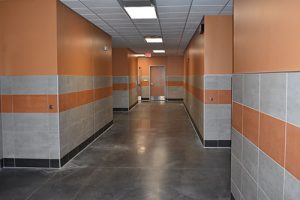 "The construction will continue throughout the school year with a focus on limited to no disruptions to students and staff," added Director of Facilities, Peter Riggi. "This coming summer will be another busy one with lots of construction activity for phase two of the project."
The first pieces of the project took form at the start of the 2019-20 school year, with a new concession stand, courtyard, and entrance to the Black Horse stadium that opened for use in the fall. The construction focus then shifted to the addition to the high school, with several new spaces completed in January when students returned from the holiday break, including three new, state-of-the-art classrooms.
Ag Plant room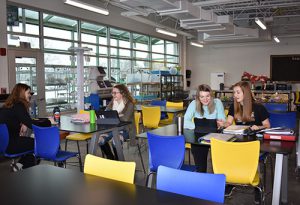 Courses to be taught:
Plant Science
Animal Science
Agricultural Business and Marketing
Introduction to Agriculture, Food and Natural Resources
Ag Tech room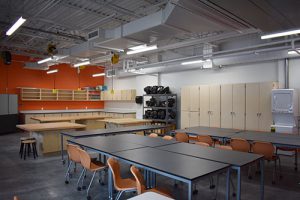 Courses to be taught:
Wildlife and Natural Resource Science
Agricultural Mechanics
Agricultural Politics and Current Events
Biotechnology and Agriscience
Technology room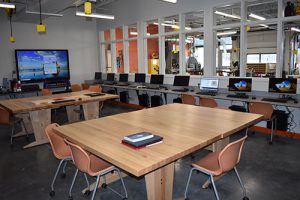 Courses to be taught:
Architectural Design
Digital Design
Principles of Engineering
Technical Trades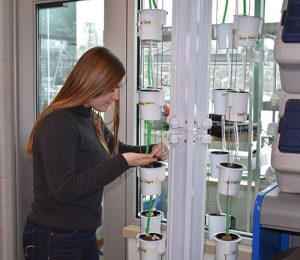 "These spaces are going to offer so many new opportunities for our students," said Mary Foote, Schuylerville High School's Ag Science teacher. "We have a lot more space to do hands-on activities, where our students can really apply what they learn in these classes in a real-world environment. When designing these spaces, we really wanted them to be flexible; we wanted a space to be used for animal science and then be turned around and used in plant science or introduction to agriculture."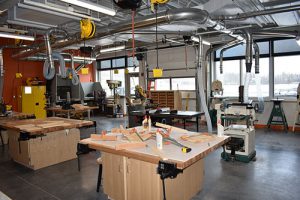 High school administrators and staff have been working closely to develop and structure course offerings that will capitalize on the many opportunities and program enhancements that the new spaces can provide. In the new technology room, students have access to a CNC machine, 3D printers, a laser engraver and vinyl cutters, as well as state-of-the-art computers. Corresponding courses including digital design and architectural design will be taught in the new space.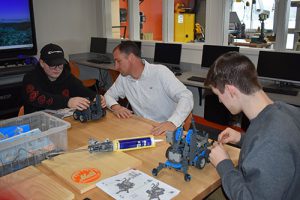 "A lot of the students love the computer aspect of it and a lot of them love the hands-on woodworking aspect of it," said high school technology teacher Dave Gauci. "I try to introduce all of the fields within the class and it's project based."
To round out the new high school STEM wing, the following spaces were also completed in January: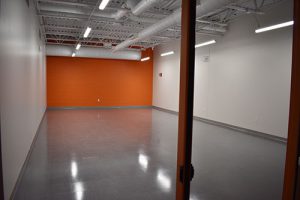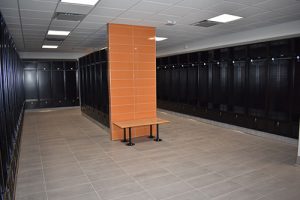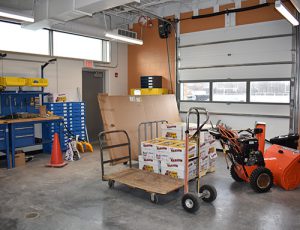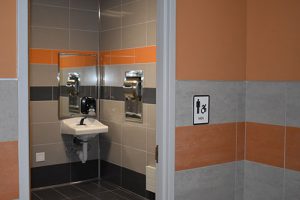 "As the new spaces continue to evolve, so do the opportunities we will be able to provide our students with," said Superintendent Sherman. "When it's completed, the district's capital project will be an exciting enhancement to the overall education we provide to Schuylerville students."
What's to come
Summer 2020 completion of:
Renovation of the previous Ag & Tech spaces to house the new district offices
New energy efficient windows for a high school wing
Construction of a girls team room
Expansion of the fitness room
Upgrades to the high school gymnasium

Refurbished bleachers
Removal of the main gym's dividing partition to include the addition of a storage room
September 2020 completion of the middle school:
Music/band room
Library
Special education classroom
Technology classroom
Science classroom
New guidance suite
Additional storage and bathrooms
Summer 2021 completion of the elementary school:
Renovation of several current classrooms
New elementary windows
Renovation of cafeteria
Plumbing infrastructure work