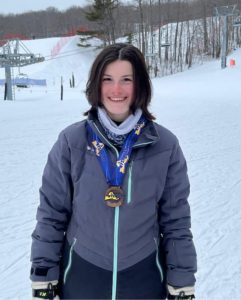 Freshman skier, Taylor Dennis was a member of the girls' Section 2 Alpine Skiing State Team, which won the 2022 NYSPHSAA State Championship!
As an individual, Taylor earned 9th (out of 66) in the Slalom and 5th (out of 66) in the Giant Slalom.
"Taylor has an amazing work ethic and a great attitude," said Coach Kristen Long. "She is not only an exceptional athlete, but also a humble, gracious, and all around great kid!