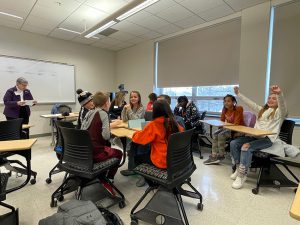 Schuylerville Elementary School students in grades 3-5 participated in the 12th annual Battle of the Books, held in-person for the first time since 2019! Students read ten fiction and non-fiction books between October and March to prepare for the event under the guidance of School Library Media Specialist Maria Weeks. The titles span a variety of genres, with the intent of exposing students to several types of literature. Teams work together to share thoughts and reflections about the books in preparation for the competition's questions.
Schuylerville students were among the 472 students from on 65 teams who participated in this year's competition. The event is organized by the Washington-Saratoga-Warren-Hamilton-Essex BOCES School Library System. On the battle day, the teams are tested wide-ranging details of the books. Teams have 45 seconds to a minute to answer a question by selecting the correct title.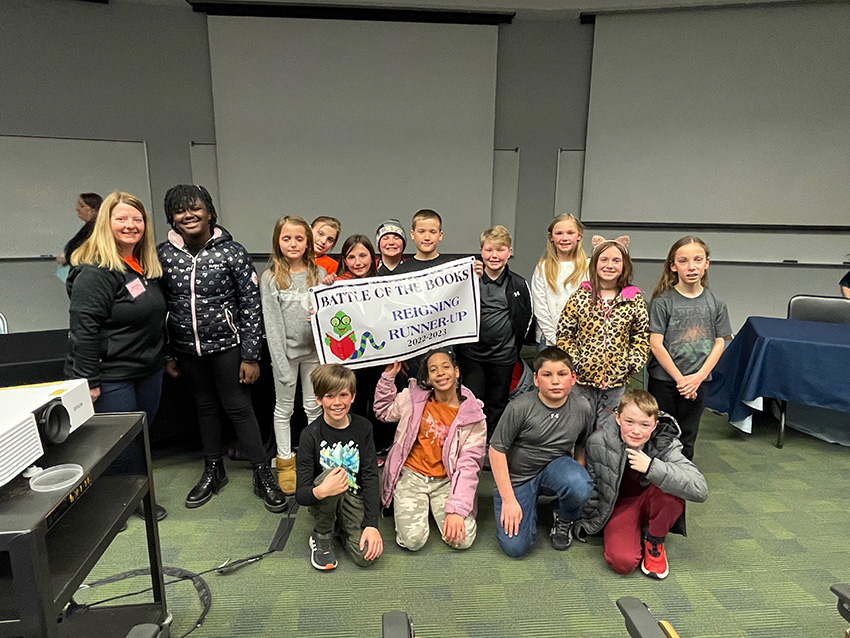 Schuylerville's 4th and 5th grade teams made it to the semi-finals, with the 4th grade team advancing to the finals, earning second place!
Grade 3 Team
Grade 3 Battle of the Books Team

Kali King

Adele Goldberger (Team Captain)
Molly Mulligan
Coral Antinore
Ruth Casabonne
Alicia Vasquez Cruz
Kyson Mangini
Layla Greene
Mollie Cawrse
Desalynn Doe
Grade 4 Team
Grade 4 Battle of the Books Team

Everly Hanehan

Abraham Holton
Tovah Dickson
Lincoln Rust
Annelise Letzring (Team Captain)
Robert Harrison
Moriah Crossman
Zachary Porter
Logan Sharp
Addison Canary
Bianca De Los Santos
David Bobby Nichols
Joseph Hanehan
Kyra Hewitt
Nathan Huber
Grade 5 Team
Grade 5 Battle of the Books Team

Danielle Didier

Emma Mosher
Aysah Zepperi-Zobel (Team Captain)
Trey Ducharme
Macie McCarthy (Team Captain)
Lucianna Verti