Schuylerville Elementary students in grades 3-5 participated in the 11th annual Battle of the Books in a completely virtual competition this year! Students read ten books between October and March to prepare for the event under the guidance of School Library Media Specialist Maria Weeks. The titles span a variety of genres, with the intent of exposing students to several types of literature. Teams work together to share thoughts and reflections about the books in preparation for the competition's questions.
"I liked the different selections and how we were able to try different types of books," said Danielle Didier.
"When we were done reading the books, we were able to communicate what we thought about the books," added Addison McMorris.
Schuylerville students were among the 414 students from 16 school districts who participated in this year's competition. The event is organized by the Washington-Saratoga-Warren-Hamilton-Essex BOCES School Library System. On the battle day, the teams are tested wide-ranging details of the books. Teams have 45 seconds to a minute to answer a question by selecting the correct title. This year, scores from the 24 participating teams were shared with coaches and students through means of digital media.
3rd Grade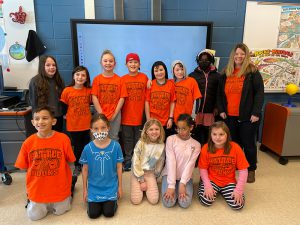 Logan Sharp
Lincoln Rust
Annelise Letzring
Robert Harrison
Moriah Crossman
Graham Singer
Nathan Huber
Caroline warner
Alec Guerra
Tovah Dickson
Leighanna Lindsay
Bianca De Los Santos
Addison Canary
4th Grade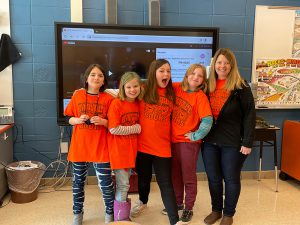 Emma Mosher
Macie McCarthy
Danielle Didier
Addison McMorris
5th Grade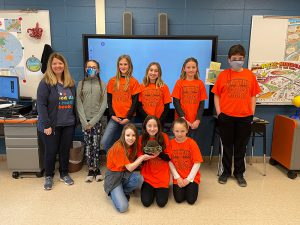 Halle Ochal
Alaina Dalzell
Emma Hanehan
Ashley Wood
Alice Armstrong
Noah Nygaard
Elena Hoffman
Harlow MacNaughton