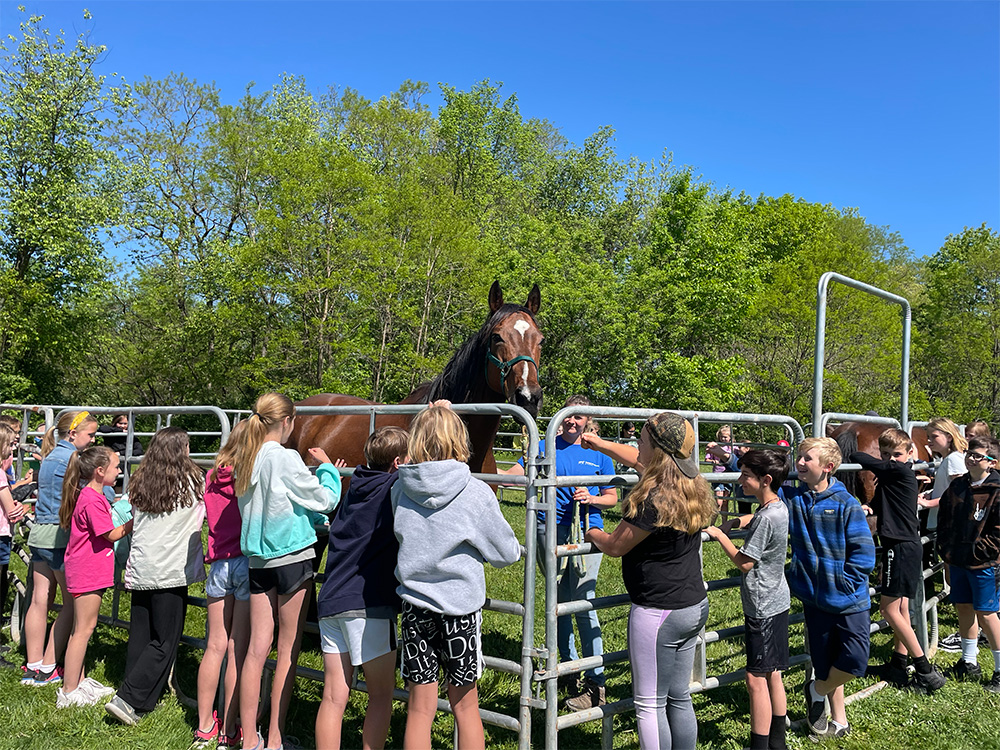 Elementary students had a special opportunity this week to spend time with Kid and George, two retired racehorses who have been retrained in equine therapy practices. Kid, a thoroughbred, and George, a standardbred, are part of Therapeutic Horses of Saratoga, a non-profit organization that offers clinical and recreational services for children and adults.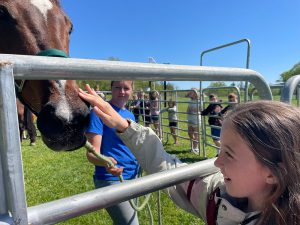 Development Manager Meg Koloskie reached out to Principal Beckett to offer an elementary school program free of charge. All students in grades K-5 participated in half-hour sessions which were held on the lawn behind Black Horse Stadium.
"Our school program focuses on equine education for the older kids and equine exposure for the younger students," said Koloskie. "We hope to make this an annual event at Schuylerville."
Koloskie gave a brief equine lesson to each grade level, including how to greet a horse, the importance of remaining calm around the animals, and the difference between a thoroughbred and standardbred. Students then spent time petting and enjoying the horses.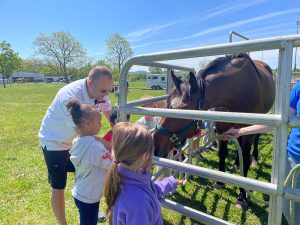 "This was an incredible experience for our students," said Principal Beckett. "The calming effect of the horses combined with the educational program led by Meg and her team was very impactful."
Click here to learn more about Therapeutic Horses of Saratoga.