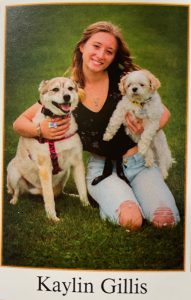 The Schuylerville Central School district is deeply saddened by the tragic death of Class of 2021 graduate Kaylin Gillis. She attended Schuylerville Elementary School in kindergarten and first grade and returned to the district in high school for grades 10-12. Kaylin had hopes and dreams of becoming a veterinarian or marine biologist. As her obituary reads, "Kaylin left this world far before her time, her hopes and dreams left with her, due to a senseless act, on Saturday, April 15, 2023."
"Gillis was a beloved member of our school community, a talented artist, and a kind, compassionate person," said Superintendent Gregg Barthelmas. "While there are no words to bring true comfort, we will offer unwavering support to the Gillis family in memory of their beloved daughter who was taken much too soon. A tragedy like this one exemplifies the true strength of our small community and the love that binds it together."
Kaylin was a member of the competitive cheerleading team for two seasons. "Her teammates and coach remember her as sweet and compassionate," said Schuylerville High School varsity cheerleading coach Charlene Becker. "She was always smiling and laughing, and trying to make others laugh."
A talented artist, Kaylin's academic course load included a plethora of art classes: Studio in Art, Digital Photography, Studio in Painting, and Studio in Drawing.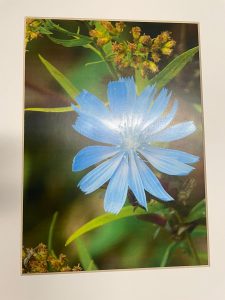 "Kaylin was a bright and creative young woman who put her heart into all that she did," said Schuylerville High School art teacher Su Luke. "She faced artistic problems with a positive attitude and consistently challenged herself. She was a joy to work with and a positive role model for her peers."
With one of her strengths being writing, Kaylin had work published in the high school's Looking Glass Art & Literary Journal. 
"Kaylin had a strong work ethic, always striving to do her best," said Schuylerville High School ELA teacher Kerry Lofrumento. "She was a positive influence on her peers and was always kind and considerate to those around her. Kaylin was a joy to have in class." 
During her time at Schuylerville High School, Kaylin also participated in FFA.
"She was a friendly face in classes and during FFA meetings," said Schuylerville High School agriculture education teacher Mary Foote. "Her smile and ability to make her peers laugh and find joy during school was one of a kind. She really was a friend to all and cared about those around her."
"Kaylin attended high school during the pandemic, which was one of the most difficult times for students," added Schuylerville High School Principal James Ducharme. "The positive impact she had on her classmates and our staff, exemplified by the impactful quotes her teachers have made, speaks volumes about the everlasting impact she will have. Not to mention, her smile simply lit up a room."
Kaylin has two younger siblings in the district, who we will surround with our love and support in the coming days, weeks, and months. Our school counselors are also available for our students and staff for support and grief counseling. 
"Our goal as we transition the siblings back into school is to provide emotional support, help them understand the grieving process, and help them express their emotions in a supportive environment that normalizes the feelings of pain and sorrow," said Schuylerville Middle School Principal Katie Elsworth. "Through this tragedy, we will also help teach our students how to accept and endure an extremely difficult situation and how to support someone who is grieving. But most of all, we will celebrate Kaylin's amazing, inspirational qualities, and always carry her in our hearts."