The 77th Schuylerville High School Commencement Ceremony will be held on Thursday, June 22 at 7:00 p.m. in celebration of the Class of 2023. Details regarding the ceremony and livestream are below.
Ceremony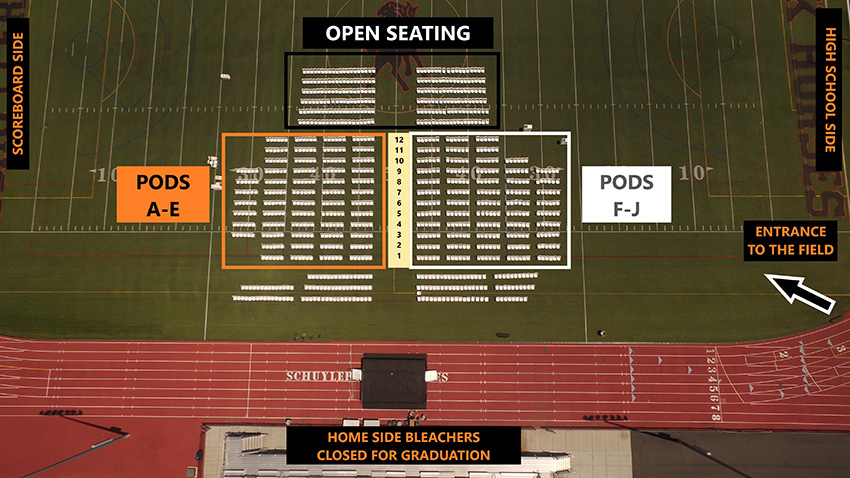 Thursday, June 22, 7:00 p.m.

Campus will open at 6:00 p.m.

Seniors should arrive by 6:30 p.m. and report immediately to their designated spot in the high school upon arrival

Families will not be allowed into the high school to assemble to take pictures before or after the ceremony.

Each student will receive six reserved seats in the pods on the field.

There will be additional seating located behind the designated pods. The bleachers located on the press side

will not

be open for seating. Visitor bleachers will be available for additional seating.

Graduates must wear appropriate dress clothing and shoes. Remember that the clothing worn underneath is visible. No shorts, sneakers, flip flops, jeans etc. If a student is not properly dressed, they will not participate in the program, no exceptions.

Students are not to decorate their cap or gown.

Graduation will be live streamed to the district's YouTube page: https://www.youtube.com/c/SchuylervilleCSD
We look forward to this special and memorable event!