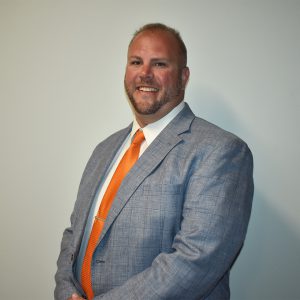 The Schuylerville Central School District Board of Education appointed Mr. Nathan Kocak as the new assistant principal of Schuylerville High School during its regular meeting on Monday, June 14. Kocak is currently the middle school assistant principal for the Glens Falls City School District. He will begin his new role in Schuylerville in July and work alongside High School Principal James Ducharme. Current High School Assistant Principal Jordan Tezanos will then assume his new role as the district's Director of Pupil Personnel Services.
Kocak has worked in the Glens Falls City School District since 2019, during which he oversaw and worked closely with various academic departments and instructional coaches, and conducted data-based attendance research to implement attendance success plans for at-risk students and their families. While at Glens Falls CSD, Kocak also focused largely on improving and implementing safety practices, serving as the direct liaison to the School Resource Officer and collaborating with several community agencies to coordinate health and safety programming. Prior to working in Glens Falls, Kocak was the Director of Athletics/Dean of Students in the Galway Central School District for three years, and a social studies teacher at Hudson Falls Middle School for seven years, where he began his career. Kocak lives in the town of Gansevoort with his wife and two children, one of whom is in first grade at Schuylerville.
"As an educator, there is nothing more exciting for me than having the opportunity to work within my own home district," said Kocak. "I cannot wait to get to know the students and families within our community on a deeper level and support them academically, extracurricularly, socially and beyond. I am grateful for this opportunity and am eager to begin the next chapter of my professional career with the Schuylerville Central School District. I have been a Black Horse geographically for years, but becoming an administrator within these walls strengthens that for me and my family."
"Mr. Kocak will bring valuable experience to students transitioning to the high school, given his years spent working at the middle school level," added Principal James Ducharme. "Plus, with Mr. Tezanos remaining a part of the district's administrative team, we will continue to have a great partnership. I look forward to the upcoming school year and continued success for our students and staff."
Kocak earned a Bachelor of Arts in History from LeMoyne College, as well as a Master of Science in Curriculum and Instruction from SUNY Plattsburgh. He also holds Certificates of Advanced Study in Teacher Leadership and School Building Leadership.
"The Board of Education would like to congratulate Mr. Kocak on his selection as the new assistant principal in the high school," said Board of Education President Michael Bodnar. "We believe he will be an excellent addition to our already strong administrative team. Mr. Kocak has a strong track record from the school districts where he has served previously, and his commitment to the Schuylerville community in which he resides was apparent during the Board's interview. We are confident that Nate's appointment, coupled with the recent appointments of our new Superintendent Gregg Barthelmas and our new Director of Pupil Personnel Services Jordan Tezanos, will serve the district well, moving forward."