It's a mantra that has spread across the Schuylerville Central School District community: "Be Like Beth."
Beth Roberts spent 22 years as a K-12 special education teacher for Schuylerville. During her tenure, she was known as a dedicated and caring teacher, and one who went above and beyond for every student. The words "kind" and "selfless" were often used in describing Beth, who naturally put her students' needs before her own, even while facing serious health issues.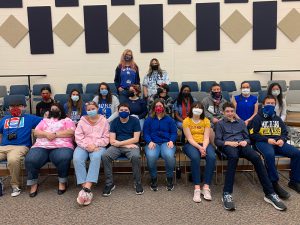 For the past few months, fundraising efforts have been underway across the community for the newly established Beth Roberts Memorial Scholarship Fund.
"Knowing that she was such a giving person, we thought it would be wonderful to be able to share her memory with graduating seniors each year and support their future endeavors," said Schuylerville High School special eduction teacher, Erin Lloyd, who considers Beth her mentor. "I was hired to be Beth's maternity leave substitute in 2007, so my first job was "being her." It was an extremely great experience."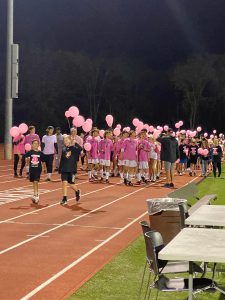 With Beth's recent passing after a long illness, "being like her" is what many are pledging to do. So far, more than $15,000 has been raised for the scholarship fund in Beth's name. Because of Beth's large involvement in athletics and the field hockey coaching circuit, fundraising efforts have spread beyond the Schuylerville campus, including:
Sept. 17: Saratoga Springs JV field hockey game and 50/50 raffle ticket sale

Sept. 28: Schuylerville varsity field hockey "pink" game donations

October: Old Saratoga Athletic Association (OSAA) games donations

Oct. 6: Schuylerville High School "Be Like Beth" spirit day

Oct. 13: Saratoga Springs varsity field hockey "pink" game donations

Oct. 13: Schuylerville varsity boys and girls soccer teams' Kickin' Out Cancer fundraiser (230 t-shirts sold, combined with raffle basket sales)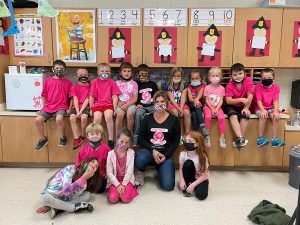 Elementary students also wore pink during a planned spirit day in honor of Beth.
"We are overwhelmed by all of the fundraising efforts," said Lloyd. "Our goal is to fund the scholarship for as long as possible to keep Beth's legacy alive."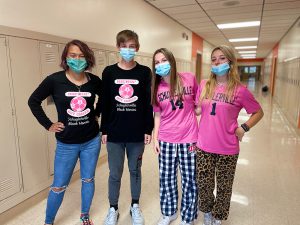 Schuylerville faculty and staff are now looking to create a memorial garden in Beth's name, which aims to be a usable space on campus to memorialize her and other Schuylerville school community members that have passed. The first fundraising effort for the memorial garden will be the sale of t-shirts. Orders can be placed through Oct. 25 and will be delivered to the Schuylerville campus prior to Thanksgiving.
Click here to order: https://www.bsnteamsports.com/shop/LikeBeth. The access code for the online store is LIKEBETH (under the "player" section on the order form please indicate a staff/student who the order will be delivered to).