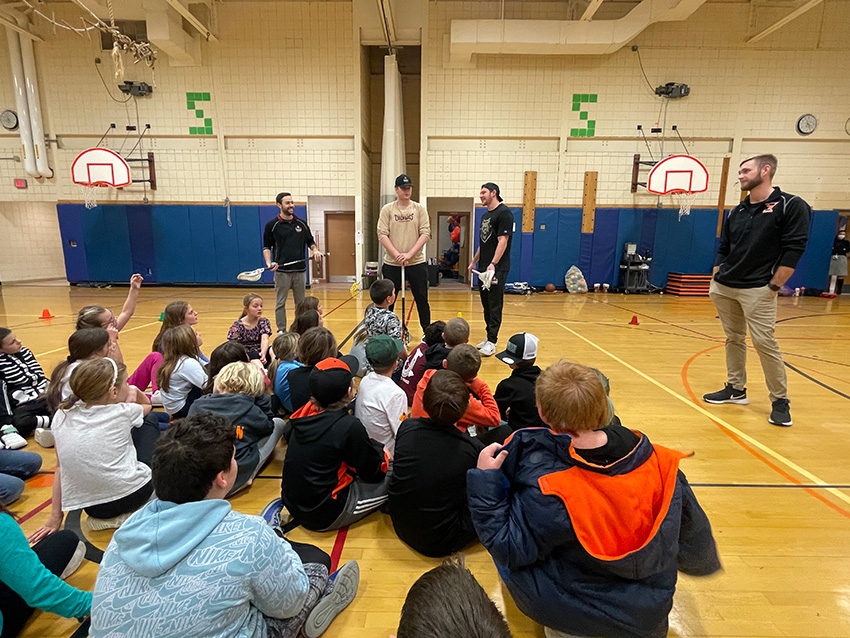 The Albany FireWolves Lacrosse Club spent three days at Schuylerville Elementary School, helping to introduce the game of lacrosse to students in grades 3-5.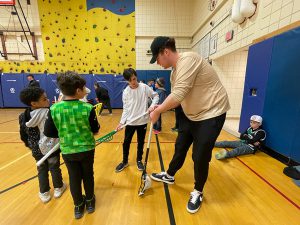 The FireWolves, a professional lacrosse team that plays at the MVP Arena in Albany, are members of the East Division of the National Lacrosse League. The team's volunteer initiative "Part of the Pack," is a program that provides opportunities for area schools or lacrosse clubs to work with the FireWolves on learning the basics of the sport, enhance skill development, and interact with professional players in a casual atmosphere.
Morgan Cornell, Julianne Torres, and John Wilson's grades 3-5 phys. ed. classes all took part in the FireWolves Part of the Pack experience.
On Saturday, March 25, Schuylerville families are invited to enjoy a discounted $15 ticket offer for the FireWolves' 7:00 p.m. game. Students will be able to stand on the field for player introductions and for the National Anthem! Click here to purchase tickets.