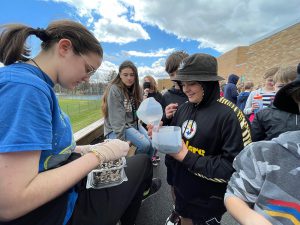 Agriculture Mechanics classes at the high school partnered with 5th grade students for a collaborative experience planting marigolds and sunflowers, and making milk jug greenhouses.
With the help of their older peers, 5th grade students cut their jugs in half cut holes for drainage, and added soil donated by Saratoga Sod.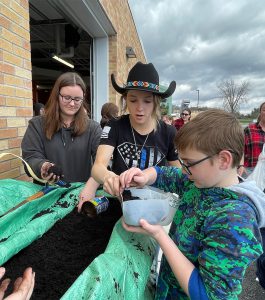 Students chose what variety of seeds they wanted to plant in their greenhouse and sealed them to protect against air gaps. The greenhouses will be kept in the sun in the elementary school courtyard and should germinate by Mother's Day.
"This activity was not only a fun way for students to kick off spring, but get exposed to ag education at Schuylerville," said Agricultural Science and Technology Teacher, Carlyn Miller. "We look forward to collaborating on many future projects with the elementary school."