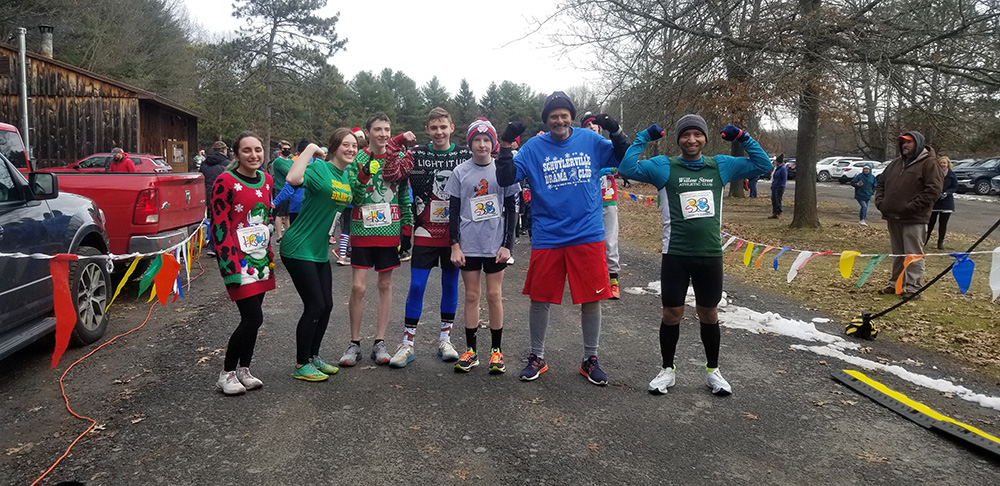 Schuylerville Drama Club hosted an Ugly Sweater 5K Run/Walk at the Saratoga Springs Spa State Park. Proceeds of the fundraiser will benefit both the middle school and high school drama clubs.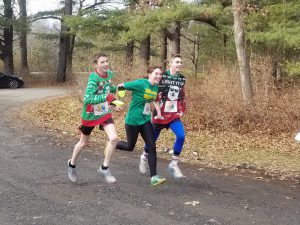 There were a total of 126 registered participants, and an ugly sweater contest/non-perishable collection for S.A.F.E.R. were held in conjunction with the event.
First place overall male finisher: Jonathan Landenauer of Ballston Lake, age 33.
First place overall female finisher: Megan Vianese of Schuylerville, age 16.
Thank you to all who participated!