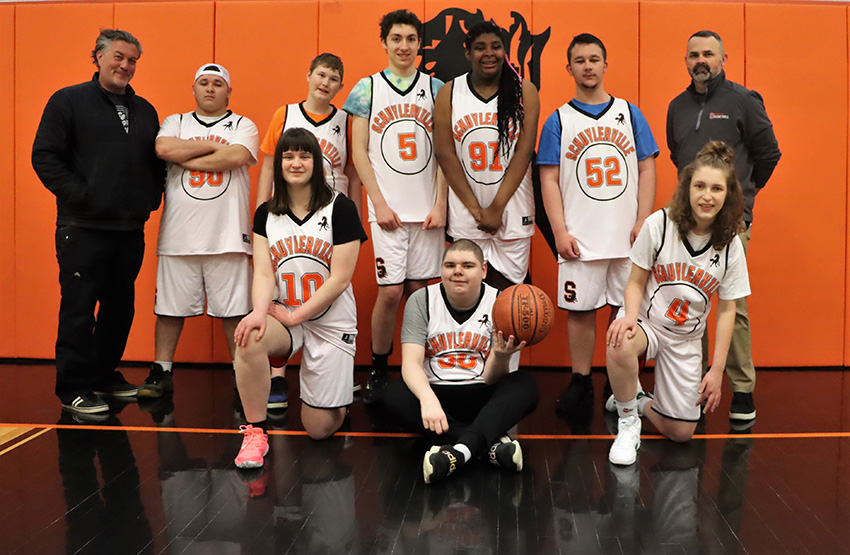 Unified Sports, an opportunity for students that will promote social inclusion and offer athletic and competitive experiences at a regional level, will begin May 4! Special Olympics Unified Sports joins people with and without disabilities on the same team, with an origin inspired by a simple principle: training together and playing together is a quick path to friendship and understanding. Students with limitations in adaptive areas (players) will be paired with other Schuylerville High School students (partners) on the court during play. No experience is required; the season will be a collective effort among faculty, staff, and students!
2023 Unified Sports Basketball Schedule
All games begin at 4:30 p.m.
May 4: Schuylerville @ Broadalbin-Perth
May 9: Schuylerville @ Queensbury
POSTPONED: May 11: Schuylerville vs. Glens Falls
May 16: Schuylerville @ Hadley Luzerne
May 18: Schuylerville vs. Corinth (Home Game)
May 22: Schuylerville vs. Glens Falls (Home Game)
May 23: Schuylerville vs. Hudson Falls (Home Game)