On May 16, voters will elect three members to the Schuylerville CSD Board of Education:
Two, five-year terms beginning July 1, 2023

The seats are currently held by Robert Thivierge and James Burkett

One, one-year term beginning May 17, 2023 through June 30, 2024

The unexpired seat of Jessica Schwerd
Below are candidate profiles listed in the order which their names will appear on the ballot.
Jonathon Procter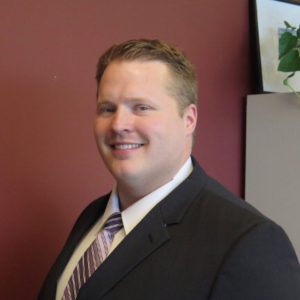 Jonathon Procter is the Vice-President of Commercial Lines for USI Insurance Services in Clifton Park. In his role, Procter helps his clients identify and eliminate gaps in coverage. He graduated from Schuylerville High School and went on to earn a bachelor's degree in history from SUNY Brockport in 2012. Procter was the Schuylerville High School Class of 2007's class vice-president for three years. He is currently a member of the Adirondack Chamber of Commerce, Eastern Contractors Association, and the North Country Chamber of Commerce. Procter is also a past member of the Agricultural Stewardship Association.
Procter has four children: Liam (4th grade), Keelan (2nd grade), Ronan (kindergarten), and Makinley (age 2). The family lives at 46 San Luis Rd. in Gansevoort.
"I am a graduate of the district who is raising my family in the district. I have a lot of pride in our wonderful community and would be honored to be part of voicing the opinions and concerns of the people that the Board of Education serves."
Shaun Cumm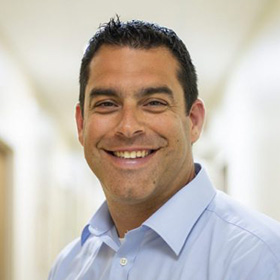 Shaun Cumm is a Physician's Assistant at Glens Falls Hospital for Adirondack Cardiology. Cumm has been a Cardiology PA for almost 20 years, working in the hospital and office to provide cardiac care to the Glens Falls/Saratoga area. Cumm graduated from South Glens Falls High School, and went on to earn a bachelor's degree in biology from SUNY Cortland. Cumm earned his Physician's Assistant degree from LeMoyne College. Over the past 12 years, Cumm has coached more than 40 youth/club soccer, football, basketball and lacrosse teams. He has been involved in the South high Marathon Dance as a core volunteer for over 20 years, and has also served on several Glens Falls Hospital committees. Most recently, Cumm served on the Schuylerville CSD Code of Conduct Committee.
Cumm has three children: Landen (10th grade), Blake (8th grade), and Avery (7th grade). The family lives at 198 Peters Rd. in Gansevoort.
"I have lived in this area for my entire life and value the Schuylerville community/families that I have been able to interact with over the past 16-17 years of living in the school district."
Michele Renner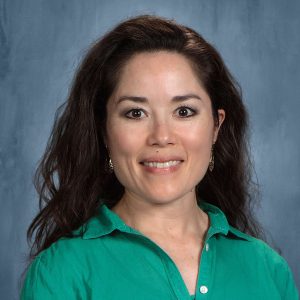 Michele Renner works at Geyser Road Elementary in the Saratoga Springs City School District. Renner has been an elementary classroom teacher for 28 years, first in the Schenectady City School District and then in the Saratoga Springs City School District. Renner has taught every grade K-5; for the past five years she has been a math specialist for grades K-5, working with both teachers and students. Renner graduated from Stillwater High School, and went on to earn a bachelor's degree in elementary education and social science, and a Master of Science in Education in Literacy, both  from The College of St. Rose. Renner has been a soccer coach for the Old Saratoga Athletic Association for two years, and participated in the Stillwater Presbyterian Church 5K Run for three years. She has also helped, volunteered, and assisted in various athletic events that her children have been involved in through the years, as well as assisted with makeup, costumes, and other production needs of the Drama Club's 2014 production of Into the Woods.
Renner has three children: Casey (Schuylerville High School Class of 2018/currently a Schuylerville Elementary School second grade teacher), Cayden (Schuylerville High School Class of 2020/currently a golf instructor at the YMCA in Tampa, Florida), and Alex (10th grade). The family lives at 21 Eagles Way in Schuylerville.
"I have been a resident of Schuylerville for nearly 20 years. As an educator of 28 years, I bring a lot of knowledge and experience from my teaching and involvement in several committees, some of which include: TILT (technology integration); BELT (Building Equity Leadership Team); APPR committee; PBIS (Positive Behavior Intervention) committee, and the Professional Development committee."
Jamie Martin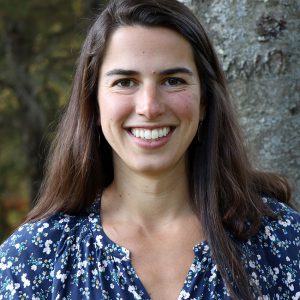 Jamie Martin is a Registered Dietitian at Hudson Headwaters Health Network. She works with patients of all ages and medical conditions to determine nutrition interventions and provide education. Martin also helps facilitate Hudson Headwater's Food Farmacy program, which offers education and access to fresh produce to patients. Previously, Martin worked as a nutritionist for the WIC program where she developed a passion for pediatric nutrition and ensuring children have access to healthy food, despite economic barriers. Martin graduated from Schuylerville High School in 2010. She went on to Villanova University where she earned bachelor's degree in business and communication studies in 2014, and then to Russell Sage College, where she earned a Post Graduate Certificate in Nutrition Sciences in 2017. Martin is a volunteer at the Wilton Food Pantry and was a member of the Board of Directors.
Martin has two children: Ryker (age 4) and Kealy (age 1). The family lives at 149 Duncan Rd. in Gansevoort.
"I come from a family of educators which helped develop my own passion for education. I loved my experience at Schuylerville and am excited at the possibility of being involved in decision making and serving the community. I look forward to volunteering my time at district activities as my children enter school and am excited to get involved and take part in the awesome things Schuylerville offers!"