Congratulations to members of the Schuylerville High School varsity baseball team who were named to the Foothills Council All-Star Team for the 2022 season.
First Team
OF: Luke Sherman
Second Team
Pitcher: Ryan Dow
Utility: Anthony Luzadis
Honorable Mention
Pitcher: Brenden Steinberg
Catcher: Carson Patrick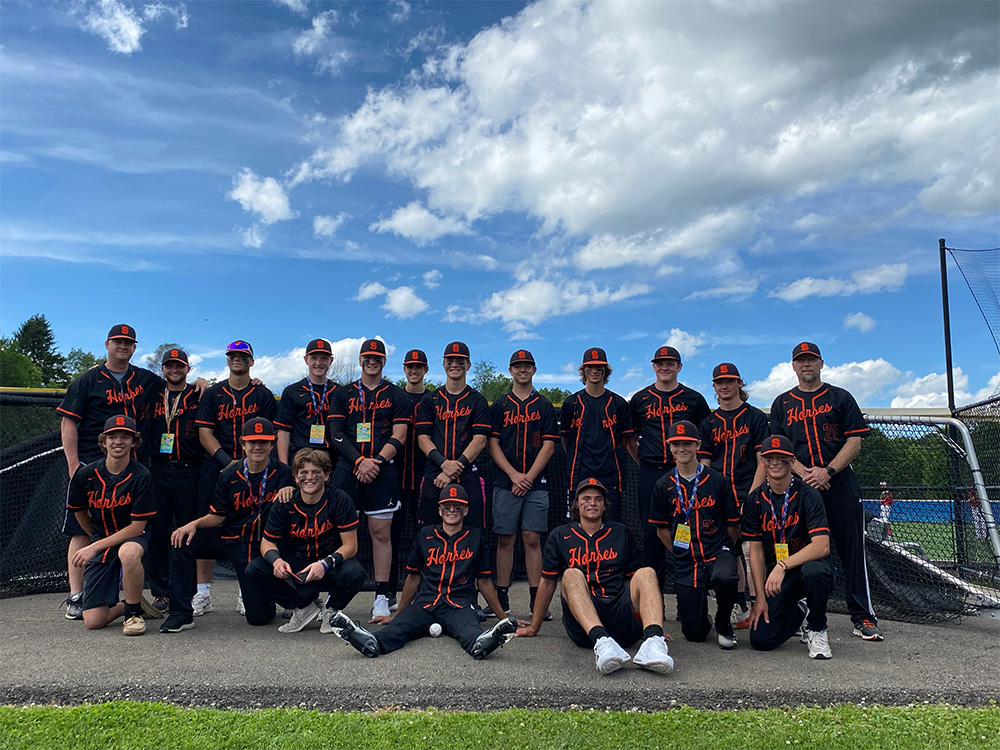 Schuylerville finished its 2022 season by advancing to the NYSPHSAA Class B semifinals, defeating Westhill 4-2 at Maine-Endwell High School in Binghamton. The team then competed in the state final at SUNY Binghamton, where they fell in extra innings to Spackenkill 6-4. Congratulations to all of our student-athletes, Head Coach Darrin Renner, and assistant coaches Tyler Greene and Tanner Dunkel on an incredible season!