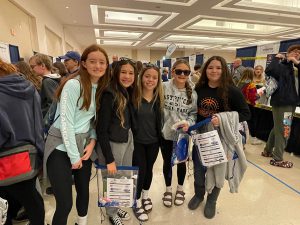 130 Schuylerville students in 8th and 9th grade attended "CTE Works!" a career exploration event held at the Saratoga Springs City Center. The program, sponsored by WSWHE BOCES, is designed to expose students to the myriad of career opportunities available right in their own backyard.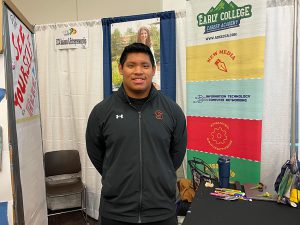 More than 1,700 students from the Capital Region attended the event that hosted 93 local employers. Businesses and their representatives discussed pathways in their industries, what they have to offer, and engaged students in interactive activities and examples of their work. In addition, Schuylerville students who are currently enrolled in CTE programs worked at the event in a variety of roles.
"Combining real, hands-on learning with established academic programming is essential to building 21st century skills so essential and in high-demand throughout our region. We are committed to this on-going educational effort and proud to again support this year's workshop and career opportunity," said Greg Connors, President of the Saratoga Economic Development Corporation.
Sponsors for the event included GlobalFoundries, RASP, Inc., Saratoga County, Saratoga Honda, NY CREATES, SUNY Adirondack, Workforce Development Institute (WDI), Cole's Collision, Glens Falls Hospital, Quad, TCT Federal Credit Union, Hollingsworth & Vose, Trucking Association of NY (TANY), Southern Adirondack PTECH, Saratoga Springs City Center and Saratoga Economic Development Corporation.