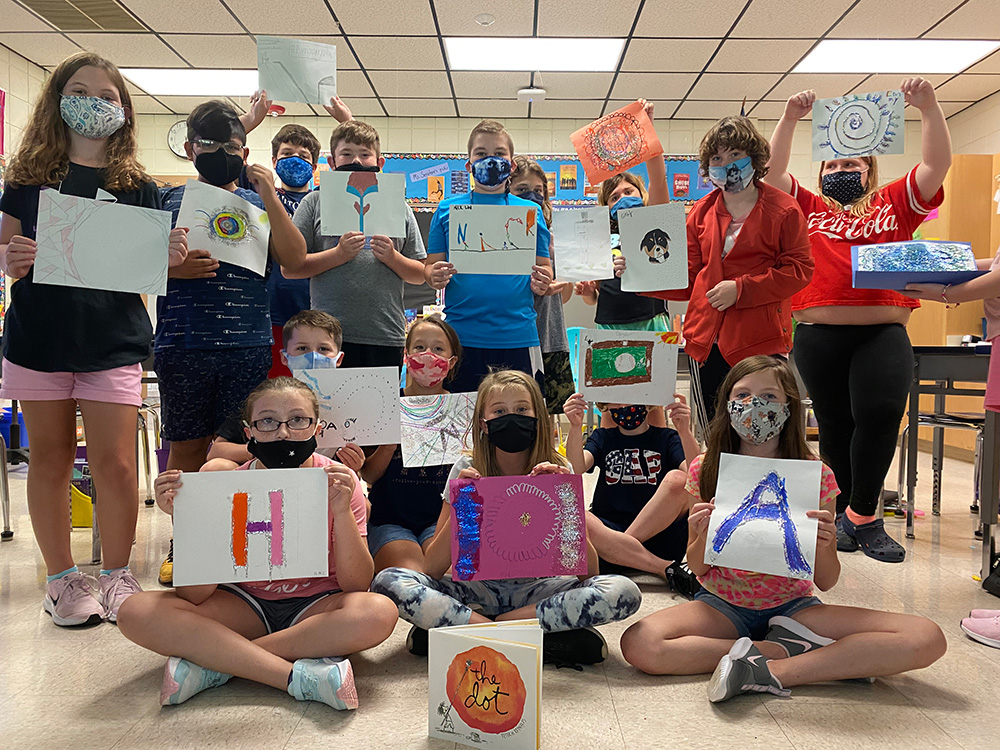 Fifth grade students in Stacy Parker and Krista Senatore's classes celebrated International Dot Day, an annual celebration during the month of September aimed at encouraging creative potential and expression. 
The day is inspired by the story, "The Dot" by Peter Reynolds. Students from around the world read the book and create their own art inspired by the themes and language of the book, one being "just make your mark and see where it takes you."
"I set out art supplies and let students decide what they wanted to create," said Ms. Senatore. "My only requirement was that they sign their name just as the art teacher in the story asks the main character to do. There was so much diversity of expression, it was a wonderful activity!"
Students creations are hung in the hallway for display.