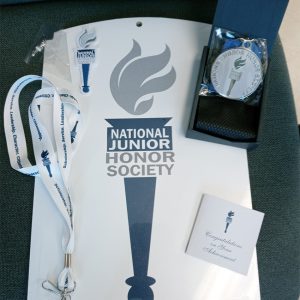 Congratulations to Schuylerville High School 9th grade student Landen Cumm, a 2022 National Junior Honor Society Outstanding Achievement Award recipient!
Landen will receive $500 in a 529 college savings account to be applied toward his higher education. Award recipients are chosen based on their demonstrated work to support the five pillars of NJHS: scholarship, service, leadership, character, and citizenship.
Landon received a medallion to commemorate the accomplishment, as well an award box, which included a NJHS sign, a pin, a pendant, a medal and keychain.