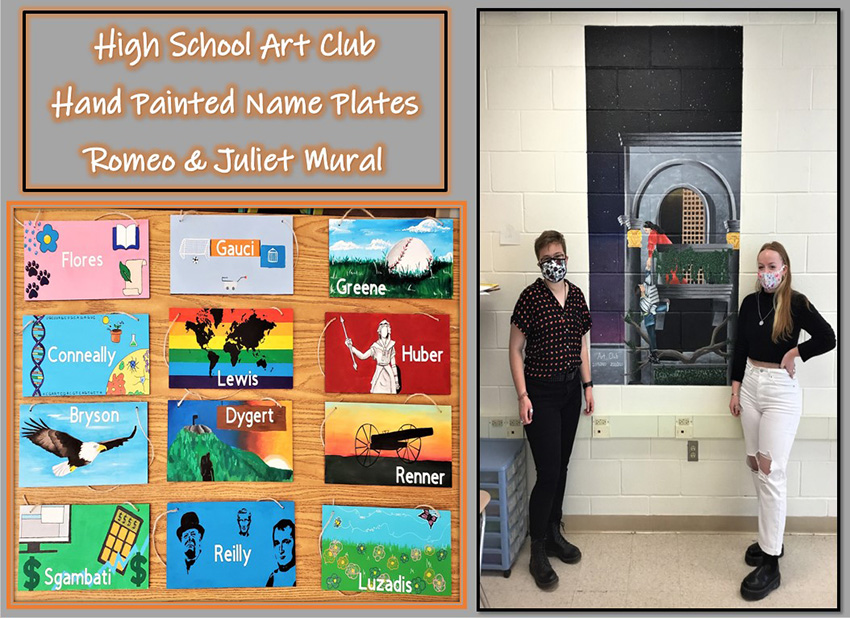 Mr. Winslow and the High School Art Club produced several creative projects that showcase the exceptional talent of all 28 students participating in the co-curricular. All high school teachers received custom door signs for Teacher Appreciation Week, which were hand-painted to highlight both their content area and hobbies.
"Every member of Art Club painted at least one sign," said Winslow. "It was a fun activity that allowed students to learn more about their teachers' interests."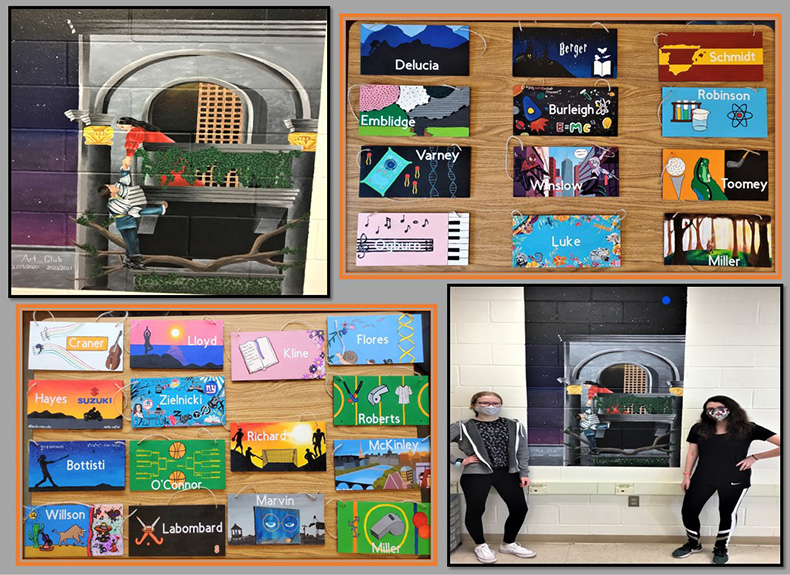 In addition to the door signs, the Art Club also finished painting a mural in Ms. Flores' classroom. The project started last year and was completed by 2020-21 Art Club members Reagan Hutchinson, Lulu Burkowski, Abby Caron & Chloe Bartholomew. The painting depicts a scene from Romeo and Juliet, which is one of the pieces of literature ninth graders read in Ms. Flores' class.