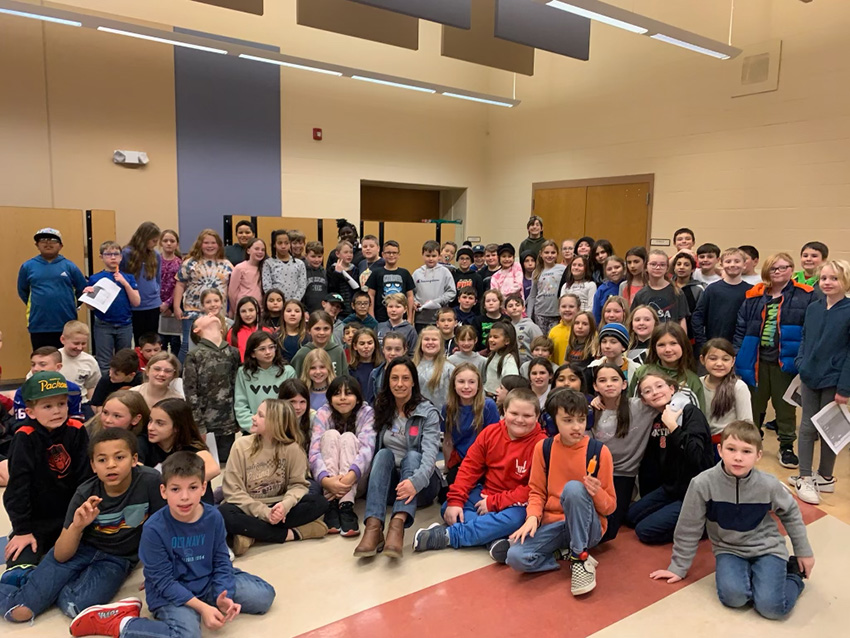 As a culminating activity to fourth grade students' lesson on fossils, Mr. Pete Carner participated in a hands-on learning experience with local baker, Alyssa Woods who owns Cake by Alissa.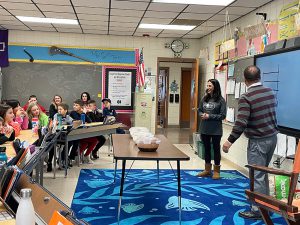 Carner's lesson Processes that Shape the Earth: 5 Rock Layers through Cake encouraged students to explore the study of rock formations and layers in a tangible way. Students constructed a cake with different layers, representative of the layers of the earth.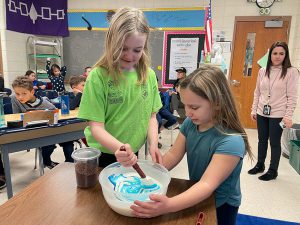 Cake by Alissa brought edible representations of fossils to build into the layers of cake, while students discussed  how rock layers indicate the order of when they were formed and how the formations reveal changes over time.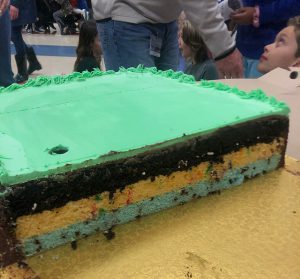 The next day, all fourth grade students got to enjoy the edible science experiment! Thank you to Cake by Alissa for donating her time to a hands-on learning experience!