Oct. 21 & Oct. 22
On Wednesday, Oct. 21 and Thursday, Oct. 22, Adirondack School Portraits will take school pictures for Schuylerville Elementary students.  There will be two cameras set up on the stage in the cafeteria. Traditional, group style class photos will not be taken this year due to social distancing concerns, but composite (collage) style photos using individual student images will be created.  Two classes will be scheduled every 20 minutes to have pictures taken.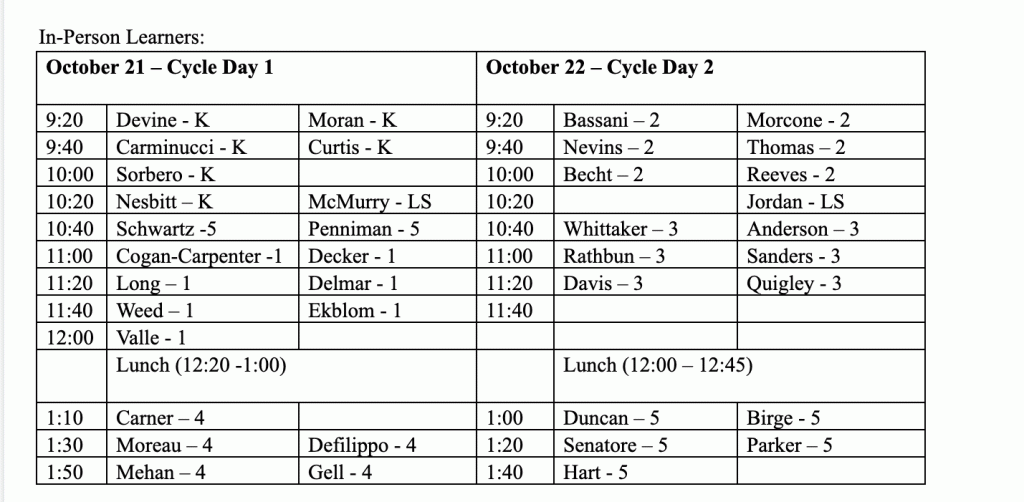 Remote Learners
Parents/guardians of remote learners have the option to have their child(ren) enter school to take a school picture for the K-8 Memory Book and/or for purchase.  Parents/guardians must remain in the vestibule while the child(ren) enters the building for a picture.  The child(ren) will then report back to their parent/guardian at the conclusion of the picture.  The schedule is very tight and therefore it is critical that students arrive on time.

Remote learners also have the option of submitting a digital yearbook photo for the 2020-21 school year's K-8 Memory Book and for the classroom collage. To do so, please email a high-resolution photo to yearbook@schuylerville.org, indicating the full first and last name, grade, and teacher of the student by November 1.  Upon receipt of your child's photo, we will follow up with a waiver from Adirondack School Portraits that must be completed in order for your child's photo to be used for the classroom collage and memory book.
Retake Day
Picture retakes for K-5 students will be on Wednesday, Dec. 2.  Both remote and in person learners can take advantage of picture retakes on this day.