Schuylerville Elementary students in grades four and five participated in the 10th annual Battle of the Books in a completely virtual competition this year! Students read ten books between September and March to prepare for the event under the guidance of School Library Media Specialist Maria Weeks. While schools from around the region typically gather together for the competition, this year, coaches prepped their students to use the Nearpod® platform, a virtual game format.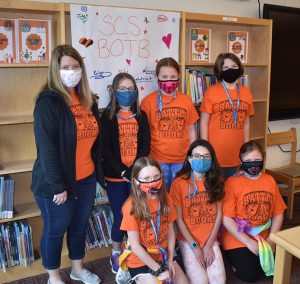 Schuylerville fourth and fifth graders were among the 193 students from nine school districts who participated in the 2021 Battle of the Books. Schuylerville's fourth grade team earned third place in the region!
"I am so proud of all of our students," said Coach Maria Weeks. "In a year that has been anything but normal, it was wonderful to have the students come together, discuss the books and prepare for the competition. It was a great team bonding experience."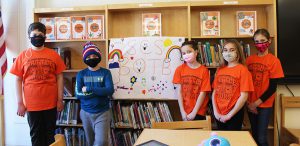 The event is organized by the Washington-Saratoga-Warren-Hamilton-Essex BOCES School Library System. On the battle day, the teams are tested wide-ranging details of the books. Teams have 45 seconds to a minute to answer a question by selecting the correct title. This year, scores from the 24 participating teams were shared with coaches and students through means of digital media.
"The competition engages students, encourages them to choose books they might not read on their own, and opens up a whole new side of reading for them," says WSWHE BOCES School Library System Coordinator, J'aimé Pfeiffer. "Students who participate love it! They make new friends and connections with their peers."
Schuylerville Elementary School will be awarded a banner to display. Congratulations to our students!