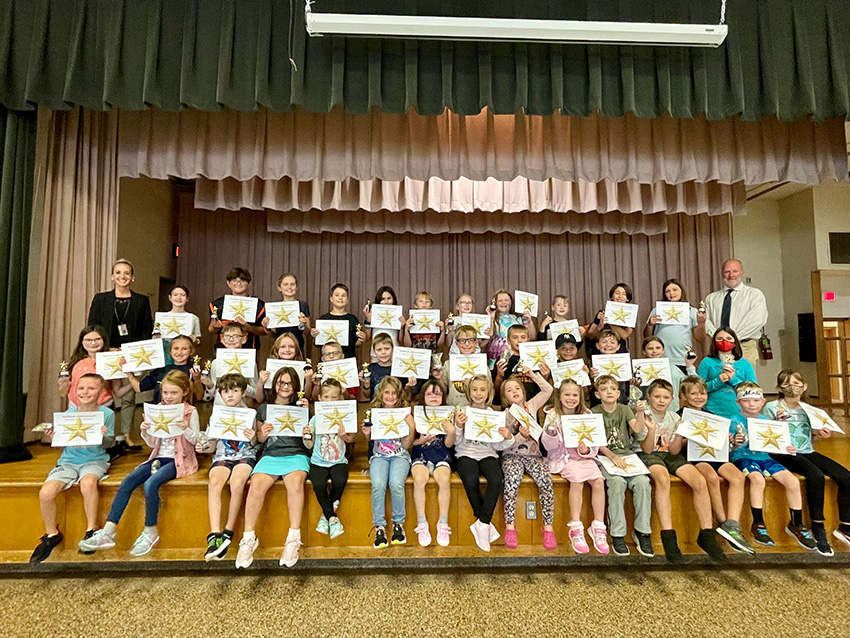 The challenge was simple and fun: stay active with reading and math during the summer and be rewarded in September! In June, students in grades K-5 received a "tracker" worksheet with their end-of-year-report cards, with spots to color for every 15 minutes of reading and math practice they completed. During a recognition ceremony, students were given certificates, trophies, and words of praise.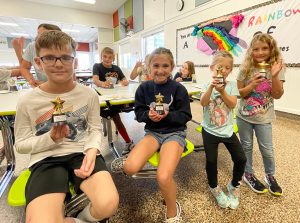 "Every single one of you have one thing in common," said Principal Rose Beckett. "You continued to work hard this summer and went above and beyond. Reading is one of the most important things you can do as a student. I am so proud of you."
All student names were put into a grand prize drawing for a Kindle graciously provided by Parents as Education Partners (PEP). Congratulations to all!