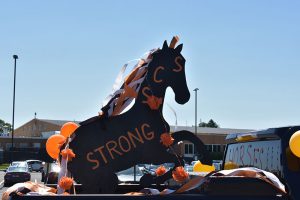 The 8th grade Class of 2024 participated in a farewell reverse parade to commemorate and say goodbye to their middle school years. Students decorated their parents' cars and circled the campus traffic loop after receiving a gift bag from Principal Elsworth and Middle School Student Council adviser, Chad Jorgensen.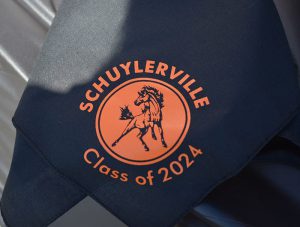 The gift bag included a Class of 2024 cup and bandana, as well as donated gift certificates from Stewart's Shops for a milkshake or hot fudge sundae. Special thanks to the district's Food Services Department, which was also on hand passing out wrapped ice cream and cold beverages.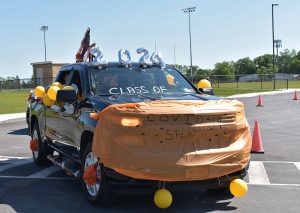 Congratulations to Madisyn Awilow, the $100 grand prize winner for the best decorated vehicle in the parade!
"Thank you to everyone for demonstrating such wonderful school spirit," said Principal Elsworth. "While it wasn't the traditional eighth grade dinner dance, the parade was still a really great celebration of all the students have accomplished through elementary and middle school."