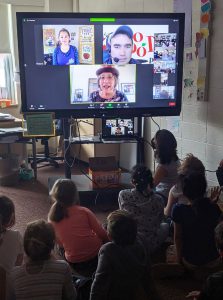 March is National Nutrition Month, an annual campaign created by the Academy of Nutrition and Dietetics during which students learn about making informed food choices and developing healthy eating and physical activity habits. Schuylerville Director of Food Services, Sarah Keen, entered a contest and won free, virtual performances of the ToBe Fit, Juggling Nutrition Magician Show program! 
Third and fourth grade Schuylerville students (in-person and remote learners), as well as Amy Jordan's LifeSkills students had the opportunity to engage in the virtual FoodPlay show.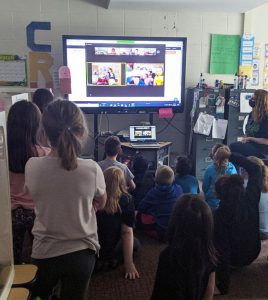 During the program, students learned how to "juggle" the foods they eat to wind up with a balanced diet; the difference between GO Foods and WHOA Foods; how to cut down on sugar and sweetened drinks, and how to be motivated to choose healthy fresh fruits and veggies instead of processed, packaged junk food products. A follow-up resource kit filled with printable activity sheets, lesson plans, and handouts were given to classroom teachers to extend the nutrition learning.
"Thank you to Sarah Keen for thinking of us and affording our students this amazing opportunity," said Principal Rose Beckett. "The program was highly-engaging for everyone and a great conversation starter about healthy habits and living."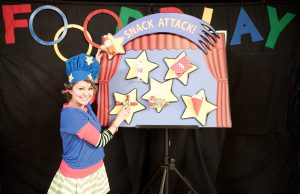 Click here to learn more about FoodPlay Productions.