The following information was provided to the district from the New York State Police: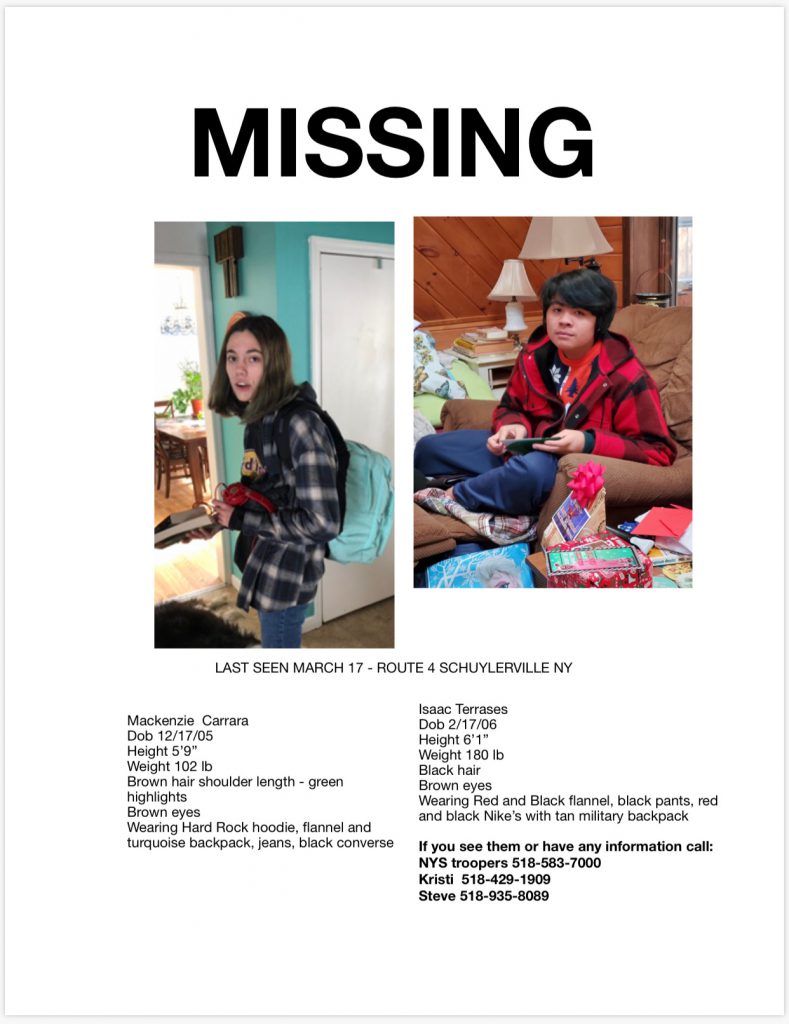 Troop G- State Police from the Saratoga barracks are attempting to locate two 14-year-old runaways from the Victory Mills area, in Saratoga County.
Both were last seen on March 17 at approximately 2:30 p.m. in the area of Coveville Road in Schuylerville. The teens may be attempting to travel to Pennsylvania.
MacKenzie Carrara is described as a white female, 5'9" and 105 pounds. She has shoulder length brown hair and brown eyes. She was last seen wearing a black hooded sweatshirt, jeans, and a blue/green backpack.
Isaac Terrases is described as a Hispanic male, 6'1" and 109 pounds. He has medium length black hair and brown eyes. He was last seen wearing a red plaid button down shirt, grey pants, and a military style backpack. He may be riding a black bicycle.
Anyone with information regarding the possible location of these individuals is asked to please contact the New York State Police at (518) 583-7000. Please do not post any tips on Facebook.