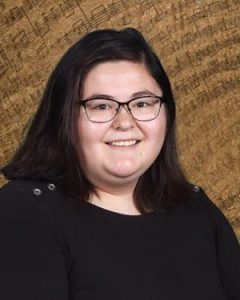 Congratulations to Schuylerville High School freshman, Arielle Sowle, a 2020 National Junior Honor Society (NJHS) Outstanding Achievement Award recipient. Sowle has earned a $500 college savings scholarship that she will be able to use in the future for her post-secondary education. Sowle is this year's Schuylerville High School NJHS Vice-President.  
"Arielle is the type of student that tends to fly under the radar because she doesn't seek attention, but consistently does the right thing," said Kelly McKinley, NJHS advisor. "Arielle was the officer who communicated with others, set up meetings and did much of the 'behind the scenes' work, often before I asked her to. She has been my go-to for everything and is truly deserving of this award."
In addition to the scholarship, Sowle will receive a NJHS Outstanding Achievement Award medallion. The National Junior Honor Society uses the award to help students jump-start their quest toward higher education, annually recognizing 500 exceptional students from around the country.