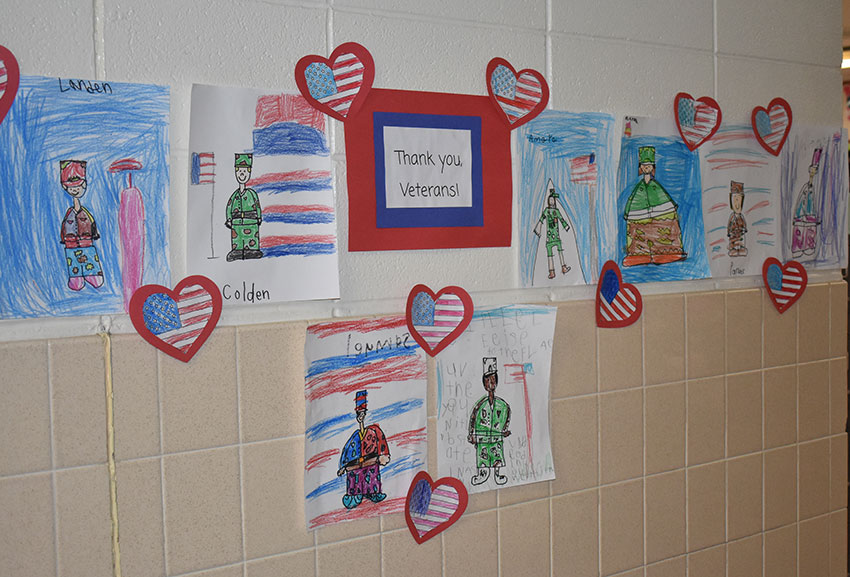 Patriotism was on full display at Schuylerville Elementary, with students and teachers finding unique ways, both as a school and individual classrooms, to honor United States veterans ahead of the observed holiday.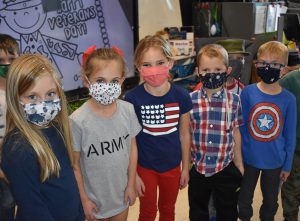 On Tuesday, Nov. 10, students and staff showed their respect for veterans by wearing red, white, and blue or dressing in their favorite branch of the military. In-person and remote learners participated!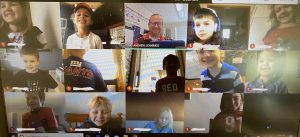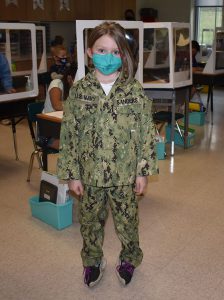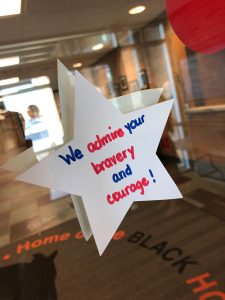 Each classroom was also presented with a red, white, or blue star by the students in Amy Jordan's class. Students collectively wrote a note of thanks on the stars, which were placed on display in the main entrance vestibule. 
In addition to the school-wide efforts, many classroom teachers throughout grades K-5 spent time crafting activities and lessons that taught students about the meaning of Veterans Day and serving our country.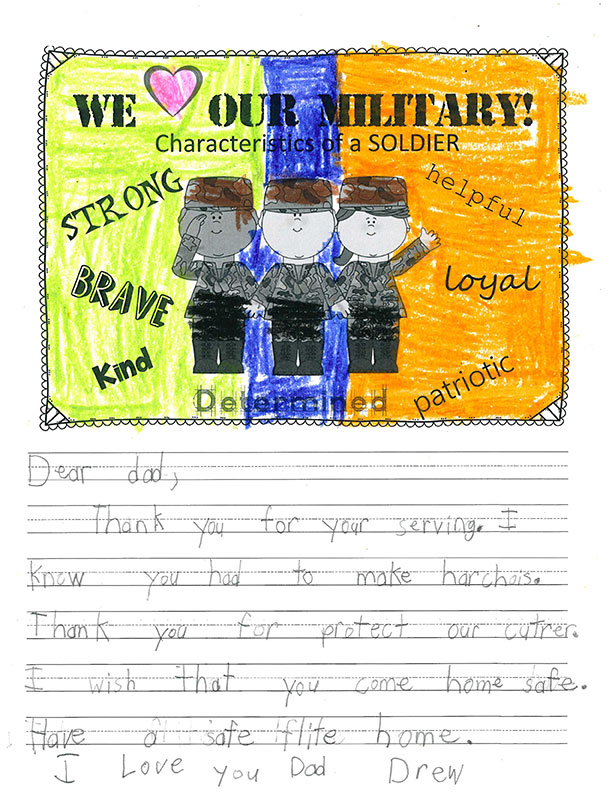 Second graders wrote letters of thanks that were scanned and emailed to some of their classmates' parents who are currently deployed, in the hopes they would also be shared with their fellow service members.
Some first graders created red poppy flowers, with a poem attached that read, "I wear a little poppy, as red as red can be, to show that I remember, those who fought for me."
"Teaching our youngest learners about honoring our veterans is an important part of elementary education," said Principal Rose Beckett. "To see so many displays of patriotism across our school building this week was amazing."
A special thanks to the Schuylerville Elementary School Effective School's Committee for its help in organizing the school-wide activities.