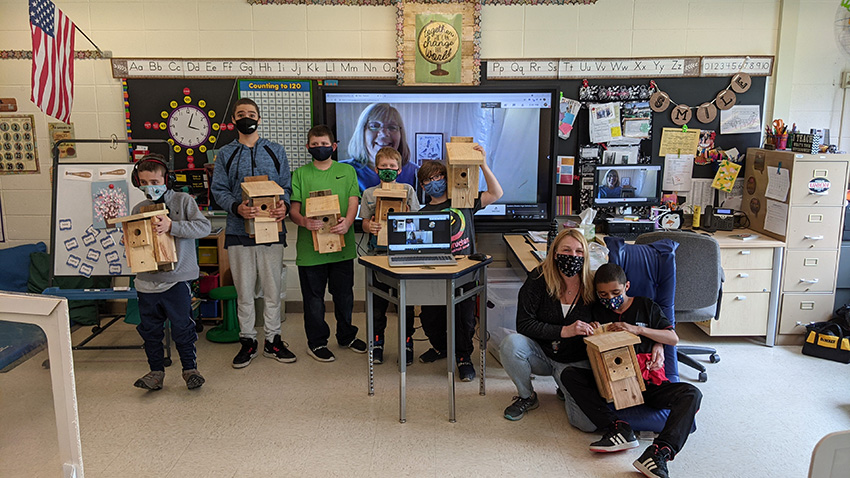 Amy Jordan's Life Skills class participated in a Cornell Cooperative Extension Saratoga County virtual 4-H program, "Build Your Own Bluebird Nest Box".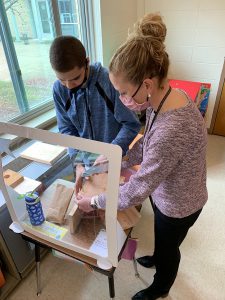 Students watched an educational video on bluebirds, received a bluebird nest box kit, and then spent time creating bluebird houses with step-by-step instructions.
CCE Saratoga recognizes the importance of the NYS Bird and has been practicing bluebird conservation for many years.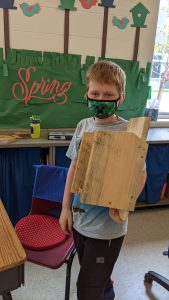 From 1920-1970, there was a major decrease in the population of the bluebird. This was partially due to loss of nesting sites because of building, and the increased use of pesticides. The main reason for the decline was the competition for nesting sites with non-native birds, such as European Starlings and House sparrows. The establishment of bluebird trails and nest campaigns lessened much of the competition, especially after nesting boxes designed to keep out the larger European Starling started being used. The conservation of the Eastern Bluebird enabled the bird to make a comeback and become stable, thus evading extinction.