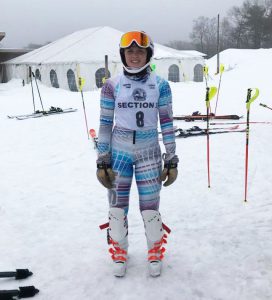 Schuylerville High School senior Hannah Klingebiel is heading to the State Alpine Skiing Championships, after she finished first in Slalom during the Section 2 Championship at West Mountain, with a time of 55.43. In addition, the Schuylerville girls team placed third overall, with a score of 91.5.
"I'm really excited about my finishes," said Klingebiel. "It's an honor to represent Schuylerville moving forward. I'm excited to go back to states and improve my finishes from last year."
Klingebiel will compete in the state championship Feb. 24 and 25 at Bristol Mountain in Canandaigua.